Events, Fundraisers, Financial Literacy and Education
There is perhaps no larger part of our mission as a community bank than to support the community and help it grow. We are proud to be part of numerous events within our community, as well as have several staff members serving in organizations in Fairfax and the surrounding communities.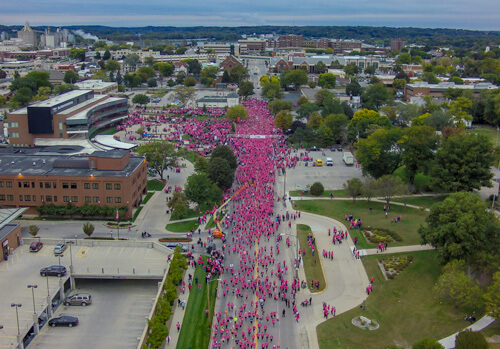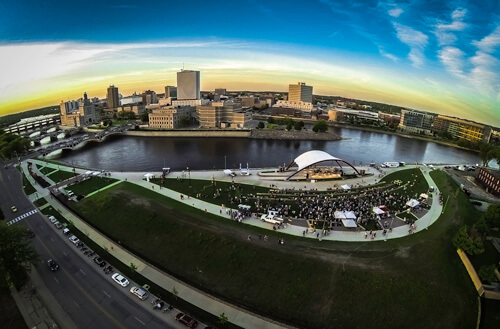 Especially For You 2017
We are pleased to support the Especially For You Race Against Breast Cancer. Fairfax State Savings Bank has been a proud supporter since 1991. For 2017, registration for our annual team will be done completely online. Follow this link to sign up today!
https://runsignup.com/Race/Register?raceId=34374&corpTeamId=8398
Questions? Contact Kristine Norem at the Bank, 319-846-2300.
Our other community involvement includes:
Fairfax Youth Sports Association and other local youth activities
The Madge Phillips Center
Our annual Matching Donations program, which helps provide funds for charities in our area and across the state and nation
Especially for You Race Against Breast Cancer, a huge annual fundraising event for breast cancer research
Fairfax USA Days, our community celebration of Independence Day
Literacy through the Fairfax Public Library
Education through local schools and America Reads
Fire safety through the Fairfax Volunteer Fire Department
The United Way of East Central Iowa
The American Heart Association and 2016 Linn County Heart Walk
Boys and Girls Club of Cedar Rapids
The Leon Evans Cruise In
Women's Power Luncheon Series
Oktoberfest
Amana Winterfest
Tannenbaum Forest in Amana
Fairfax State Savings Bank and Bankhaus are proud members of the Cedar Rapids Metro Economic Alliance.
Serving the community is part of who we are. For more information about how we give back or how we can help your group or event, please contact us today.
In the News: Fairfax State Savings Bank & Bankhaus
Here are our current News Releases and information on Fairfax State Savings Bank and Bankhaus:
May, 2017
Support Local Businesses During National Small Business Week April 30 - May 6
April, 2017
National Adopt A Shelter Pet Day Event Held at Bankhaus in Amana
Fairfax State Savings Bank Bus Trip to July 24th White Sox vs. Cubs Game
February, 2017
Fairfax State Savings Bank and Bankhaus to Sponsor Money Smart Week Poster Contest
Fairfax State Savings Bank and Bankhaus Welcome Gary Kline
November, 2016
Fairfax State Savings Bank Hosts Large Donation Presentation to Eastern Iowa Honor Flight
September, 2016
Mercy Women's Center Mobile Mamm Van to be at Fairfax State Savings Bank
Fairfax State Savings Bank Announces Opening of Bankhaus
May, 2016
Norway Student Wins Third Place in Money Smart Week Poster Contest
Fairfax State Savings Bank Receives Iowa Bankers Association Best of Iowa Marketing Award
April, 2016
Fairfax State Savings Bank Announces Expansion Into Amana With Bankhaus
February, 2016
Fairfax State Savings Bank Sponsors CBI Poster Contest
November, 2015
The Bank Here Welcomes New Faces
September, 2015
Fairfax State Savings Bank Web Site Redesign
August, 2015