Events, Fundraisers, Financial Literacy and Education
There is perhaps no larger part of our mission as a community bank than to support the community and help it grow. We are proud to be part of numerous events within our community, as well as have several staff members serving in organizations in Fairfax and the surrounding communities.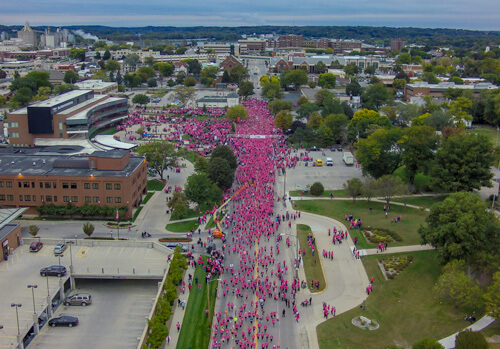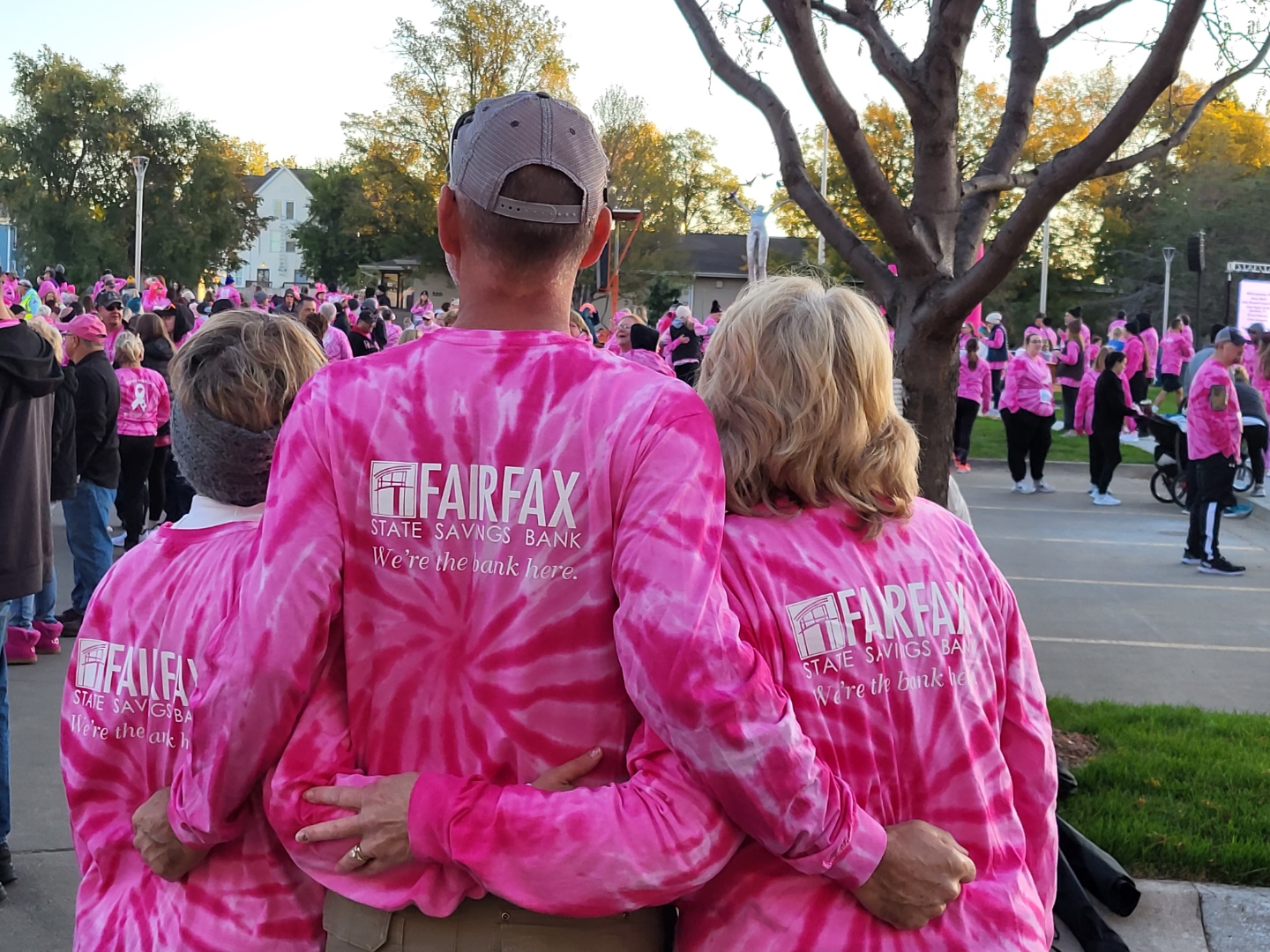 Especially For You 2023 – Sunday, October 1st
We are pleased to support the annual Especially For You Race Against Breast Cancer. Fairfax State Savings Bank has been a proud supporter since 1991.
To join our team, please register online by September 5, 2023 at: https://runsignup.com/Race/Register?raceId=34374&corpTeamId=28028
We will pay half your registration fee until the team registration deadline of September 5. If you need a paper application to fill out and return to the Bank, click HERE. Please make all checks payable to "Especially For You".
Questions? Contact Elaina at the Bank, 319-846-2300.
Our other community involvement includes:
Fairfax Youth Sports Association and other local youth activities
Our annual Matching Donations program, which helps provide funds for charities in our area and across the state and nation
Fairfax USA Days, our annual community celebration of Independence Day
Literacy through the Fairfax Public Library
Education through local schools and America Reads
Fire safety through the Fairfax Volunteer Fire Department
Boys and Girls Club of Cedar Rapids
The Leon Evans Cruise In
The Fairfax American Legion, Pekomy Post #572
Amana Colonies Winterfest, Maifest, Wurst Festival and Oktoberfest
Annual Tannenbaum Forest in Amana
Iowa County Pheasants Forever
National Wildlife Turkey Federation, Iowa County
Fairfax State Savings Bank, Kingston and Bankhaus are proud members of the Cedar Rapids Metro Economic Alliance, Marion MEDCO and the Amana Society.
Serving the community is part of who we are. For more information about how we give back or how we can help your group or event, please contact us today.
In the News: Fairfax State Savings Bank
Here are our current News Releases and information on Fairfax State Savings Bank, Kingston and Bankhaus:
February, 2023
Fairfax State Savings Bank Announces Staff Promotions
February, 2022
Cyrus Payvandi Joins Fairfax State Savings Bank
January, 2022
Holly Zimmerman Joins Fairfax State Savings Bank
December, 2021
Fairfax State Savings Bank Donates $50,000 to Our Faith STO
April, 2021
Rob Gavin Joins Fairfax State Savings Bank
February, 2021
Fairfax State Savings Bank Announces Staff Promotions
December, 2020
SBA Announces Top Lender Awards for Fiscal Year 2020
April, 2019
Fairfax State Savings Bank Honored with 2019 Governor's Group Award for Volunteer Service
January, 2018
The Bank Here Welcomes One New Face; Announces Staff Promotions
May, 2017
Support Local Businesses During National Small Business Week April 30 - May 6
April, 2017
National Adopt A Shelter Pet Day Event Held at Bankhaus in Amana
Fairfax State Savings Bank Bus Trip to July 24th White Sox vs. Cubs Game
February, 2017
Fairfax State Savings Bank and Bankhaus to Sponsor Money Smart Week Poster Contest
Fairfax State Savings Bank and Bankhaus Welcome Gary Kline
November, 2016
Fairfax State Savings Bank Hosts Large Donation Presentation to Eastern Iowa Honor Flight
September, 2016
Mercy Women's Center Mobile Mamm Van to be at Fairfax State Savings Bank
Fairfax State Savings Bank Announces Opening of Bankhaus
May, 2016
Norway Student Wins Third Place in Money Smart Week Poster Contest
Fairfax State Savings Bank Receives Iowa Bankers Association Best of Iowa Marketing Award
April, 2016
Fairfax State Savings Bank Announces Expansion Into Amana With Bankhaus
February, 2016
Fairfax State Savings Bank Sponsors CBI Poster Contest
November, 2015
The Bank Here Welcomes New Faces
September, 2015
Fairfax State Savings Bank Web Site Redesign
August, 2015