10 Inexpensive Ways to Decorate Your Home for Fall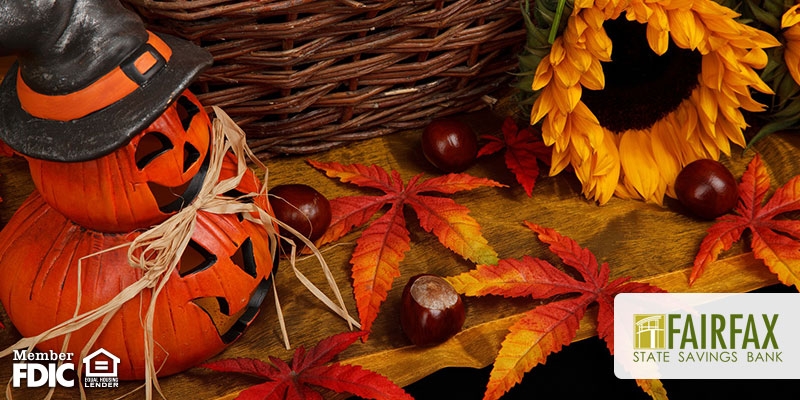 Fall into the season without falling into debt! You can have a cozy autumn vibe without breaking the bank. The pictures that you look fondly on in magazines doesn't have to be a "someday" home goal if you follow these simple tips.
1. Nature's Touch
It's a beautiful time of year. Take it indoors! The simplest touches of nature can bring the best parts of fall into your home. Keep an eye out for twigs, leaves and even acorns. Twigs can be put in tall vases as a centerpiece on your table. Throw some of the bright orange fall leaves in with it for a pop of color!
2. Thrifty and Fun
Even if you aren't the most creative person, there are often many stylish decor items for every season at thrift stores. Keep an eye out for picture frames that you can paint fall colors, artificial fall flowers and retro signage.
3. The Classic Smell
When you think of fall, what smell comes to mind? For many, its apples, cinnamon and pumpkin pie. Bringing that smell into your home will immediately make guests feel like they are in a fall atmosphere even without extravagant decorations. Buy a low-cost candle or get baking to bring in the smell of sweet treats to your home!
4. Dish Towels
Dish and tea towels are one of the cheapest ways you can add a touch of fall to your kitchen. At some department stores, you can find tea towels for a few dollars that have cute fall sayings or pictures. Hang them from your oven or refrigerator handle as decor.
5. Paper, Not Plastic
There is so much that can be done with paper. The best part about it is the low cost! Look online for pictures that give you all of the good fall feelings. Print them out and place them in a picture frame that you found from the thrift store!
6. Plan Ahead
While it won't be decor for this year, you may want to consider shopping the end of the season sales to stock up for the next year.
7. Chalk It Up to Fall
The good news is, chalkboards are still in! You can write fall quotes or draw a nice picture of fall if you have the skillset! If you're new to the DIY world of chalkboard paint, check out these tips to get started.
8. Autumn Scarves
You likely already have scarves in your closet that have some kind of color synonymous with fall. Use them to decorate your centerpiece or as a tapestry on the wall.
9. DIY Pillows
Having a few throw pillows can really make your living room or bedroom pop! If you don't want to spend the money buying brand new pillows, make your own pillow covers with low-cost fabric.
10. Pack a Punch with Pumpkins
Pumpkins are probably the best thing you can do to really make your home scream "fall" without it breaking the bank. Keep an eye out for roadside stands for some of the best deals. It doesn't have to be big orange pumpkins. There are so many different types of pumpkin colors and gourds to make your home say, "Welcome to fall."
Make your home everything you want it to be for fall without taking a hit to your savings account. For more information about our savings account options, contact us!