Getting the Most Out of Your Rewards: Christmas Shopping Edition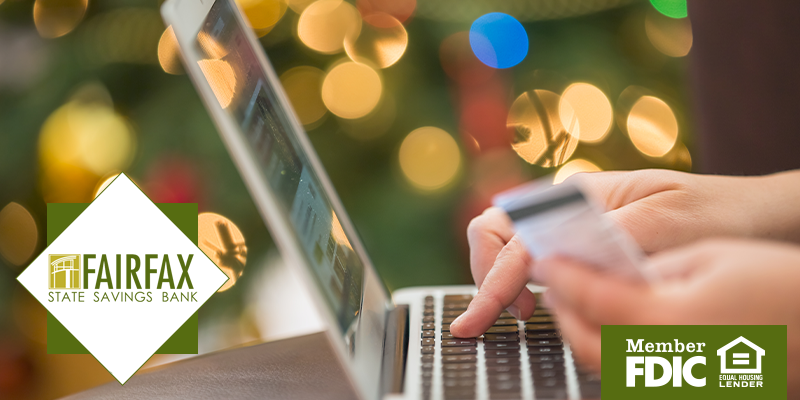 The holiday season is upon us! As we gear up for the most wonderful time of the year, it's not just the spirit of giving that warms our hearts; it's also the excitement of receiving rewards and making the most out of our Christmas shopping endeavors. In today's festive guide, we delve into the art of maximizing rewards during the holiday season – a time when every purchase can bring a little extra sparkle to your holiday celebrations.
Santa's Secret: Plan Ahead
When it comes to getting the most out of your rewards while Christmas shopping, the early bird gets the best deals! Create a plan ahead of time including reviewing your rewards program, creating a shopping list, and setting a budget!
Discover the Power of Points Perks
Many credit cards offer exclusive discounts, deals, and bonus rewards during the holiday season. Check for partnerships with retailers and online stores to get the most out of your rewards. Don't miss out on an opportunity to multiply your festive joy!
Cashback Wonderland
Many credit cards offer the option to earn cashback on your everyday expenses. During the holiday season, use your cashback rewards to replenish your budget or treat yourself! Every swipe is like getting a little extra Santa surprise!
When In Doubt, Get a Gift Card
If you are struggling to find the perfect present, consider giving a gift card. Gift cards are versatile, and some rewards programs allow you to redeem points on gift cards!
Spread Christmas Cheer with Travel Rewards
If your credit card rewards include travel miles, the holiday season is the perfect time to explore magical travel options. You can turn your rewards into an unforgettable holiday experience by using your travel rewards this holiday season.
Safeguard Your Information
As you begin Christmas shopping, whether online or in-store, it's crucial to prioritize security. Use your credit card's security features such as contactless payments to help protect your financial information and regularly review your credit card statements for any unauthorized transactions.
Leverage Online Rewards
Christmas shopping is now easier than ever with online options and your credit card can make the experience even sweeter! Some credit cards offer bonus rewards for online purchases, so be sure to review your credit card's offerings to find out if you can earn more by Christmas shopping online!
Earn Rewards Responsibly
With the excitement of the holiday season and the multitude of reward options, don't forget to set budgets and stick to them. You can maximize your rewards without losing sight of your financial goals by staying within your budget and not overspending.
Make this holiday season more festive than ever by unleashing the potential of your credit card rewards! To learn more about our credit card options at Fairfax State Savings Bank, head on over to our website or contact us. We hope that you have a joyful and rewarding holiday season!