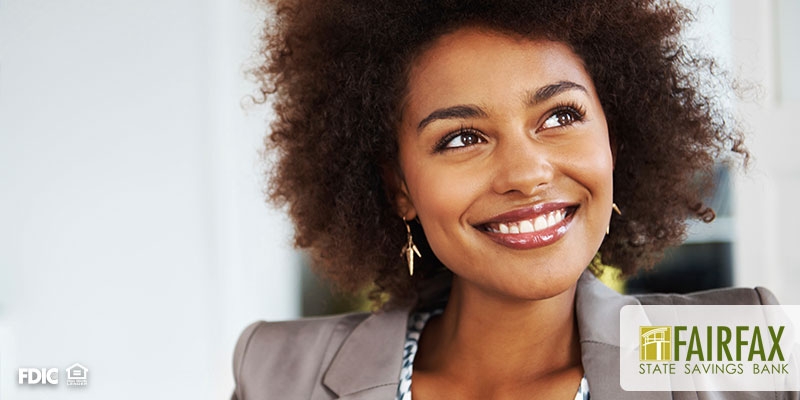 Ever wonder how Mark Zuckerberg or Richard Branson got where they are today? Success doesn't come easy, but it grows where it is watered. At Fairfax State Savings Bank, we want to help you climb into success with these simple tactics! Learn how to begin your journey to the top with these 10 key actions:
Have maker time. No matter how many meetings there are in a day, schedule time each and every day to create, produce, and whittle down your to-do list. Not only will you get more done, but you'll get more completed within your structured time!
Prioritize your tasks. Sometimes that to-do list can be a mile long. Start your day with one main priority, and three sub tasks. Once these core items have been completed you can move on to the other smaller agendas you have for the day.
Keep your values. Whether it's making it home for dinner, or keeping on top of an evening health regiment, realize there are other values outside of work that need your attention too. Designate your time at work to do the most you can, so once the clock hits five, you know you're scheduled to be somewhere else.
Strategize your meetings. Do you need to be in every one of your meetings? Perhaps not! Speak with meeting organizers to determine if your input is truly needed and if so, could that be communicated through email instead? Time is precious, so make the most of yours!
Say no. No is a powerful word. While you may not be able to say "no" to a supervisor's request, when being asked to participate in additional projects, be selective and only join the workload you can handle appropriately
Know when to delegate. You can't do everything yourself. Invest time in your peers and ensure that if you need a task completed, they are up to the challenge. A great leader utilizers their team's strengths and weaknesses, so be sure you're putting the best person on each task.
Create a daily routine. Everything from your morning breakfast choices, the various times you check your emails, to your scheduled breaks, you need to have a routine, and stick to it!
Treat failure as a lesson. There's a learning experience in every failure. By taking this simple mindset to heart, you can embrace the good that comes with every thwarted attempt. This insight helps not only grow your current project, but also broadens your mind to potential possibilities for future endeavors.
Choose a mentor. The day you stop learning is the day you stop growing. One of the most effective things successful people do is to continue to learn. By never boasting a full cup, you can continue to add valuable knowledge to your repertoire and learn from someone who's navigated many experiences you'll soon face.
Wake up early. The early bird gets the worm! Whether you start work at 4:00am, 8:00am, or 8:00pm arrive early to collect your thoughts before your co-workers swarm in. During rush hour you'll also notice an easier drive if you leave an extra half hour or hour early.