3 Sure Fire Ways to Save on Travel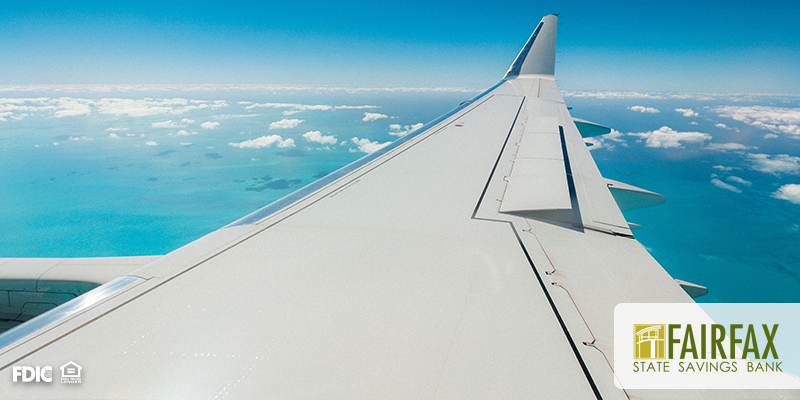 Still planning that next family vacation, or you and your sweetheart's upcoming getaway? Fairfax State Savings Bank is here to help you save as much as possible! We know the internet is flooded with travel savings hacks and hints, however, these three strategies have proven their value time and time again!
Before we jump into these smart savings strategies, we want to offer some affordable inspiration for your next getaway! For example, did you know there are various destinations where your dollar can go farther, or other getaways which are less expensive during the holidays? Vacations like these aren't always the easiest to find, but they're well worth looking for! Once you know where you want to go, it's time to implement these supportive saving systems.
Costco Travel - Save MONEY when booking. In our searches for an affordable and fulfilling vacation, we stumbled across this great article detailing the incredible savings offered through Costco Travel. After looking into many of these packages and adventures, we found the savings were almost too good to be true. While you do need to purchase a membership, the savings from your vacation alone far outweigh the expense of the annual cost. (Not to mention the countless savings you can find in store or online too!)
TSA Precheck - Save TIME when traveling. After you've saved your money during the booking process, you'll want to enjoy every minute of your hard earned vacation, even those few minutes (or hours!) at the airport. Instead of waiting in security lines for what seems like an eternity, enjoy a quick and speedy process through the Transportation Security Administration's Precheck program! After doing one extensive background check and identification, you and those traveling with you, can enjoy the ease of transit for the next 5 years for only $85.00 dollars. If you could miss one flight due to security lines, this membership would pay for itself in saved ticketing fees alone.
FLIO Airport App - Save your SANITY in transit. Sometimes when you're traveling you end up in an airport you may not have traveled through, but fear not! Before you start searching for you next departure gate, or walking to find the best bite to eat, open up this all-encompassing airport app. Filled with airport layouts, restaurant ratings, and flight tracking capabilities, you can manage all your in-route activities with this one helpful hack.
We hope you and your fellow travelers enjoy these tips as much as we do! If you need to setup a designated savings account for your next adventure, Fairfax State Savings Bank has the perfect solution! Stop by your nearest location, and start saving today!