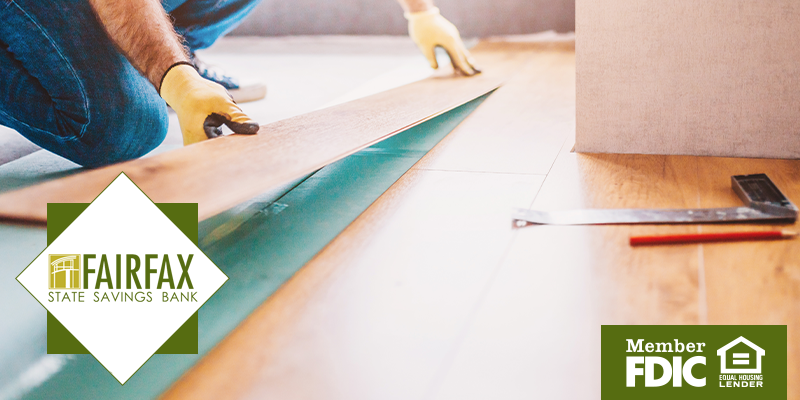 As we move into 2023, it is time to start thinking about your home renovations! As our world is constantly changing, the trends for home renovations change too. Inflation, the pandemic, and many other factors will influence home renovation trends in 2023. Continue reading to find out 5 home renovation trends in 2023 and a few tips to help ensure that your home renovations are successful!
2023 Trends
1. Energy Improvements
o With inflation over the last few years causing living expenses to surge, enhancing home energy efficiency will be a prevalent trend in 2023. By adopting home energy improvements, homeowners can minimize energy and utility expenses, thus reducing the cost of living for individuals and families. Popular energy-saving trends may include installing solar panels, upgrading insulation, and investing in energy-efficient windows.
2. Outdoor Space Improvements
o As a result of the pandemic, homeowners started spending more time at home which has led them to prioritize improving their outdoor living spaces. As the weather warms up, people will want to utilize their outdoor spaces more frequently, hence prompting a wave of renovations. A few outdoor renovation trends might include improving or installing decks, patios, fire pits, outdoor kitchens, hot tubs, and pools.
3. Home Office Space Renovations
o Since working from home has increased in popularity over the last couple of years, creating and updating home office spaces will continue to be a trend in 2023. Individuals that have jobs that allow them to work from the comfort of their homes will want an improved workspace that provides them with both comfort and productivity. Home office trends may include better lighting, new desk equipment, dedicating an entire room to create an office space, and adding neutral color schemes.
4. Bathroom Renovations
o With the pandemic significantly altering how much time people spend at home, the bathroom has emerged as a high-traffic area, particularly with the increasing number of people working from home. As a result, 2023 will be a popular year for making improvements and renovations to bathroom spaces. Trends may include replacing countertops, decorative lighting, and spa-like bathrooms.
5. Kitchen Renovations
o Another high-use area within the home is the kitchen, and in 2023, kitchen improvements and renovations will be in high demand. Some of the emerging kitchen upgrades might involve vibrant color schemes, modernizing cabinetry, and incorporating smart appliances.
Tips
1. Assess and Plan
o One of the first steps before starting any home renovations is to assess your home and decide what needs to be done. Knowing exactly what needs to be changed and improved will help you organize your renovations better and ensure that you do not forget anything. Walk through your house and make a list of problem areas to help you prioritize and start planning your 2023 home renovations!
2. Set a Budget
o Setting a budget will help prevent overspending, as home renovation costs can add up quickly! After setting your budget, start planning by requesting cost estimates and see what fits into your budget and eliminate things that do not.
3. Be Flexible
o Try to remember that renovating comes with many obstacles and unexpected delays. It is important to be flexible and prepare yourself for issues that may arise. If you are prepared and have an open mindset, you'll have less stress if delays or obstacles do arise.
4. Research For Inspiration
o One of the most fun parts about renovating your space is getting to research and find inspiration to create a space that you love. Start a vision board and find all the different finishes, color schemes, and fixtures that you want to incorporate into your renovations to ensure that you love the final product after all renovations are finished!
No matter what your renovation goals are for 2023, with the help of these tips and trends, you can complete a successful renovation process in any space within your home! If you have any questions about our financing options regarding home renovations, contact our team today.