A Walkthrough of Our New Website
Posted on | Categories: Website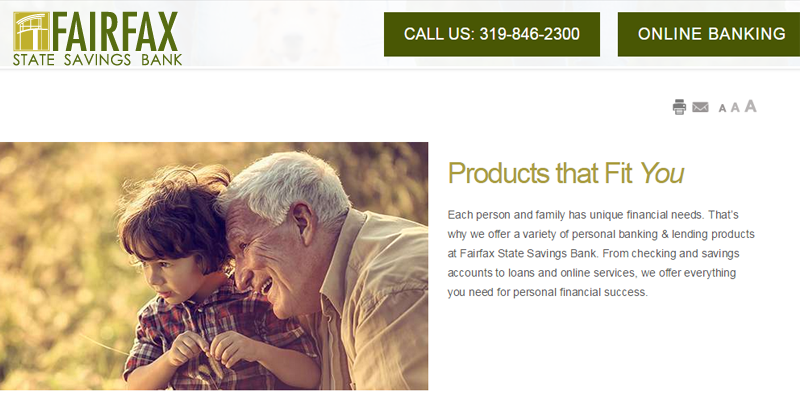 If you've visited our homepage recently, chances are you noticed something new: the website itself! We recently launched a redesigned, newly laid out version of our website.
Why? To be honest, it was time for a change. Just as mobile phone technology has changed over the years, so have the quality of websites. When our website was first built it served its purpose well, just like the original cell phones. However, as it aged and users became more internet-savvy, it became outdated.
The new website better illustrates who we are as a community bank. To help you get acquainted with the new website, we're going to walk you through its finer points.
Mobile Responsive Design
Our new website was developed with the latest web design techniques, including responsive technology. This means that the website is built to display and function well on screens of all sizes, from desktops and laptops to tablets and smartphones.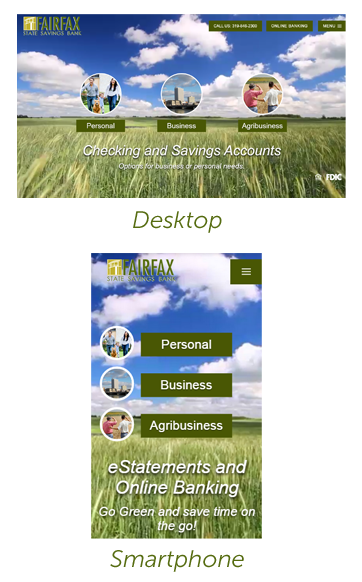 Online Banking Login
From the home screen, simply select the button at the top that says "Online Banking" to be taken to our secure login portal.
Tap to Call
When viewing our website on a smartphone, you can simply select the "Call Us" button at the top to quickly give us a call.
Main Navigation
To learn more about the services we offer, select the Menu button. After doing so, the menu will expand to show you our product areas for you to learn more about.
Useful Links
At the bottom of any secondary page (any page except the home page) you'll find links to various resources on our website, including applications and financial calculators.
If you have questions about the new website, please feel free to contact us. We hope you find the new website easy to use, as serving you better is our continuing commitment.
Fairfax State Savings Bank
Equal Housing Lender
Member FDIC