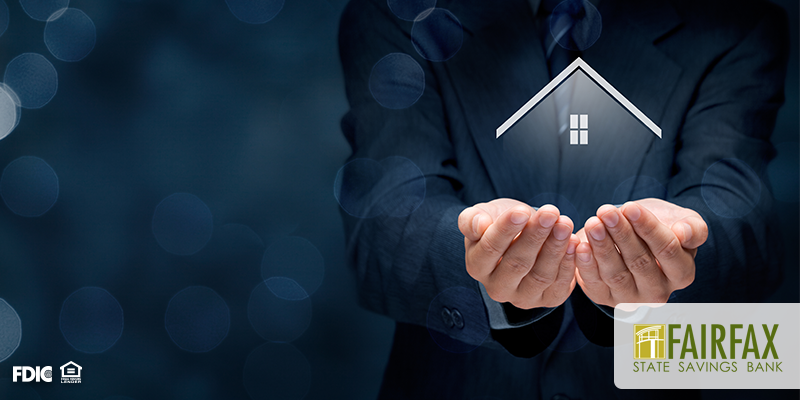 Who knew applying for a mortgage was now as easy as 1-2-3? With Fairfax State Savings Bank's new online application, taking the first step toward your new home has next been simpler. All you have to do is follow these three steps, and you'll know whether you've been approved quicker than ever before.
Click APPLY NOW.
Fill out your information, and submit.
Our new online mortgage application has made apply for financing faster than ever! With various options to choose from, you and your family can find the ideal mortgage amount that fits your household budget best! Begin finding your next home, and get started on your online mortgage application today!
After you've been approved for financing, here are a few things to look for when searching for your family's new home.
Good Bones. To ensure your investment lasts for the long-term, we recommend taking a hard look at any foundational cracks, leans, or other structural ailments. While the rest of the house could look fantastic, these three issues should be instant red flags signaling you to continue looking at other homes.
Cohesive Neighborhood. The people you surround yourself could be the individuals you see at 6:00 AM taking the trash out, or the partiers you have to ask to turn down the music at 11:00 PM. As you tour properties, don't be afraid to chat with any potential neighbors and see if there is any information they can give on families you'll be living alongside.
Suitable Layout. While some renovations are certainly possible when purchasing a starter home, obstacles such as load-bearing walls could limit your expectations. Consider the overall layout of the home at the showing, and see if you could picture yourself the way it is. If the answer is no, then you may want to find a few backup options should the renovations not be available within your budget.
Should you have any questions about your online application, or other mortgage related inquiries, please don't hesitate to reach out to our dedicated home financing team. At Fairfax State Savings Bank, we care about you and helping you finance your family's future.