At-Home Summer Activities for Kids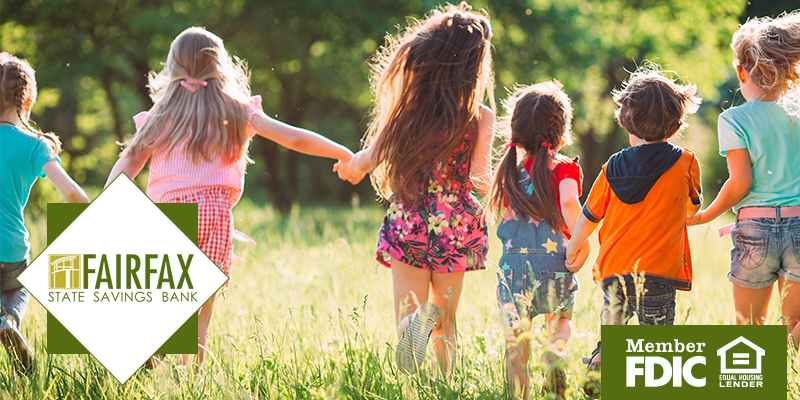 Summer is here and that means it is time to start planning out those summer activities. If you haven't started brainstorming your summer fun, no worries - we've got you covered with these warm-weather tips for ultimate summer fun! Whether you're planning for the sitter, your own kids, grandkids, or just need something fun to do, take a few minutes to add some activities to your outdoor summer to-do list.
Summer Slip N' Slide
Those summer days can get warm and what better way to cool off than a homemade slip n' slide. If you have a hill, great - however it will work in a flat yard, too! You will need a heavy-duty plastic sheet, landscape anchor pins, a hammer, a garden hose, and baby soap (optional).
How to create a DIY Slip N' Slide: https://bit.ly/3LWzYJP
Sidewalk Chalk Murals
Sidewalk chalk is a summertime staple! Whether you create designs or some games with chalk, you are bound to have a fun time. Incorporate these ideas with your sidewalk chalk.
DIY Bird Feeder
DIY bird feeders are a blast and so easy to create. All you will need to craft your own is peanut butter, toilet paper rolls, and bird feed. Once yours is finished, hang it on a branch near a window for them to watch the birds come and go.
Homemade Playdough
Kids love playdough so you'll most definitely want to try out making your own. Check out this helpful recipe to get you started!
Milk Carton Boats
Milk carton boats are a fun craft that gives your kids an opportunity to brainstorm. Use an old milk carton and craft a boat. You can even go as far as painting and decorating it! Once your boat is crafted, put it in water to see how it floats. You can even have a competition and add weight to see who's stays afloat longest.
Paint Kindness Rocks
Painting rocks can be a colorful craft and an act of kindness. This idea is as easy as finding some rocks and painting them. Paint inspiring words, quotes, or designs so once they are dry you can deliver them to family or place them around your community.
Glow in the Dark Mason Jars
Crafting your own glow in the dark mason jars is a must! They are great to keep in the backyard throughout the summer to enjoy. Here's what you need to know about this craft to light up your backyard.
Squirt Gun Painting
Summertime is the best time to try out those messy activities. All you will need to accomplish squirt gun painting is paint, a squirt gun, and an easel with paper. To begin your work of art, fill up your squirt gun with paint and aim at your target. This can be a craft or even a friendly competition. Great to pair with a slip n' slide or sprinkler activity, it can get messy.
Plant a Garden
Use summertime as an opportunity to teach your kids how to plant a garden. Your garden could consist of flowers, plants, vegetables, a butterfly garden, or a mixture of all! This is an exciting on-going activity that they can spend time on throughout the summer. Here are some ideas to create a Children's Discovery Garden.
Give a Water Bag Piñata a Whack
Keep your kids cool and engaged with a water bag piñata. Simply make your piñata with a 5-gallon plastic bag, rope, blindfold, and stick or broom handle. This is such an easy idea that the kids will love and will keep them cool all afternoon.
Getting outside in the summer is great entertainment for the kids, especially in the comfort of your own backyard. These are easy to achieve and budget-friendly to keep the kids having fun and engaged this summer!