Budget Friendly Game Time Snacks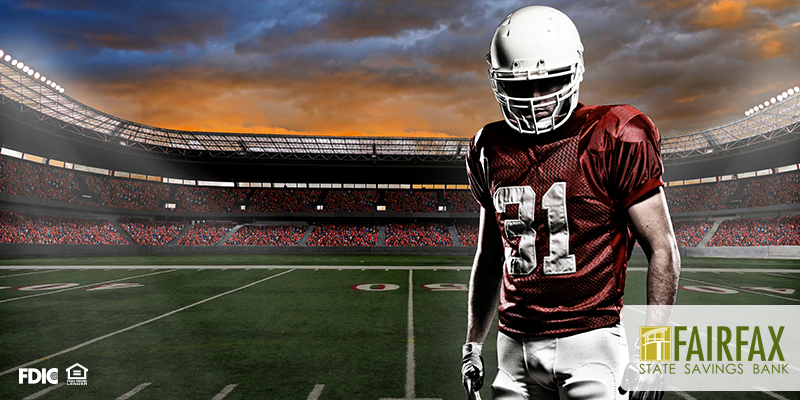 Every weekend feels like a holiday in the fall! With countless college and professional football games, 'tis the season for tailgating! Whether you're creating the dream set-up or a simple pre-game snack, there are three things you need for a top notch tailgate!
A Competitive Team Rivalry: Nothing makes a game better than passionate fans and devoted team players! You'll stay cheering throughout the whole game when these two teams go head-to-head.
A Merry Group: You can't have a great party without great people! Mix it up and invite friends from the opposing team to join, and always get to know your tailgate neighbors!
A Tasty Table of Food: Good food and good tailgates go hand in hand. With classic dishes, family competitions, and fun new recipes, you'll always have new treats to try!
Choosing your game and your friends is up to you, but Fairfax State Savings Bank is here to help you provide the perfect game day buffet! Be sure to try these deliciously simple recipes for your next big tailgate:
Sliders: There are so many tasty ways to enjoy this delicious treat! With different meats, and condiments galore, you can tailor these savory sandwiches to your game day budget. Here are four fan favorite versions to try!
Gyros: Both portable and delicious, this delectable dish makes for the perfect halftime bite. Made with either lamb or chicken, this recipe can be adapted to your group's specific taste!
Chicken Wings: How do you enjoy a football game without this classic snack? A very affordable option if you purchase the wings whole, a simple cut or two on each can save you 10-20% overall. Dress your drummettes accordingly, and always throw them on the grill for added flavor!
Chili: This is the perfect cure for any game time blues! Give your team a meal they can root for with this affordable and addicting chili recipe.
Sweet Pepper Poppers: Tame those jalapeno poppers with this mild, bacon-filled alternative! A healthy and delicious option for any tailgate, these sweet peppers offer the perfect vehicle for a crunchy and cheesy bite! Prepare them for your weekend menu in 20 minutes flat!
Totchos: Imagine the perfect two tailgate foods combined into one; that's the concept behind totchos! With a mix of both nachos and tater tots, this new and delicious combination is sure to keep your group asking for more! With both sweet and regular potato versions, you can customize this simple appetizer to whatever works best with your budget.