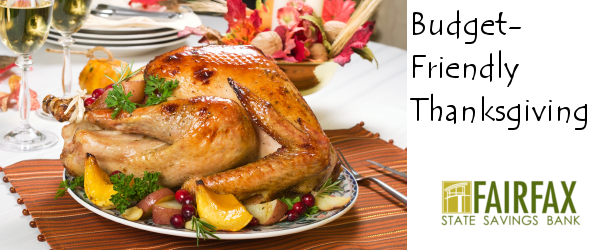 We all know what a picture-perfect Thanksgiving looks like. There's a family gathered around a table filled with a royal feast. There's a giant turkey, plenty of mashed potatoes and gravy, green bean casserole and cranberries. Oh, and don't forget pumpkin pie with whipped cream for dessert.
However, all this amazing food may not be possible if you're running a tight budget. Never fear, though, as a great Thanksgiving experience is still possible.
First, you'll want to take a look at the exact amount of wiggle room you have with your budget. This will help you know what you can and can't afford as you prepare for your budget-friendly Thanksgiving. Once you know how much of your budget you can devote toward Thanksgiving, you will want to research prices for the necessary food. However, don't feel compelled to stick to the classics.
While traditional Thanksgiving foods are readily available and marked down, you can also have a delicious meal by going an alternative and possibly cheaper route. For example, instead of getting a full turkey, you can pick up some ground turkey and do turkey burgers. A limited budget can force you to get creative, so embrace it and make the best of it.
Another way to keep costs under control is limit the guest list for your Thanksgiving get-together. If this isn't possible, then ask your guests to bring a side dish or dessert. Not only does this take some of the financial burden off of your shoulders, but it allows everyone to feel like they contributed to the meal.
So, a budget-friendly Thanksgiving can be achieved by:
Evaluating your available budget
Researching food prices
Getting creative with your menu
Limiting your guest list
Asking your guests to pitch in
If you spend Thanksgiving with family and/or friends you enjoy being around while staying within your budget, it doesn't get much better than that. Feel free to let us know what budget-friendly tips you employ for your Thanksgiving on our Facebook page.
Fairfax State Savings Bank, Equal Housing Lender, Member FDIC