Can You Save on Groceries From Gardening? What You Should Know Before Digging In.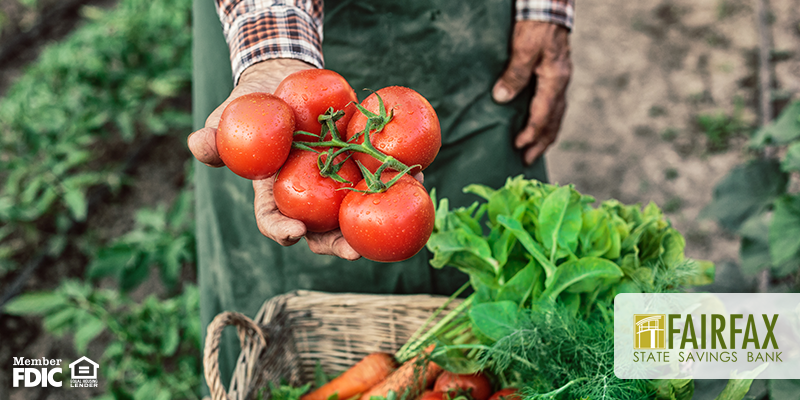 Gardening isn't for everyone, but if you are looking for ways to cut down on one of your greatest expenditures, your own home garden might be a great place to start! You don't need to be a Master Gardener to see returns on getting your hands dirty. However, it helps to know a thing or two before digging in!
Plan Your Space
Getting your garden started can require a large input of costs. While you may be excited to begin, you can easily end up upside down in this hobby by not planning your tools and the plants you need. The average gardener invests $70, so if you are just starting out, aim for even less. Start small. Anybody can find room for a few plants, even if you live in an apartment, it just takes some creativity. Your goal should be to minimize costs and maximize yield. How wonderful would it be to only eat veggies grown by YOU?
Try to choose a location that has full sun and well drained soil. Use any of these garden planners to help figure out the layout of your plot. If you pick too large of a plot to fill, you may easily be overwhelmed and less likely to take great care of every vegetable. Efficiently use your garden space by succession planting or companion planning to get the most bang for your buck! You'll have a variety of plants and waste less money running to the grocery store.
Pick Your Plants
One of the most important things you can do to make this a success is to plant vegetables that you actually like! Why spend your time and money on produce that won't get eaten? Take a look at your grocery receipts. What veggies do you spend the most money on? Which items seem to cost the most? These are all questions you should take into consideration. Stick to mastering a few this season, and tackle more next year!
You can begin early in the spring by starting some seeds indoors - even herbs if you favor the delicious fragrance they offer. Plant cool season plants (carrots, beets, lettuce) early spring and warm season (squash, tomatoes, eggplant) after there is no chance of frost.
Preserve & Prosper!
If you've gardened correctly, you may have a higher yield than what you can consume. Congratulations! Some items, like potatoes and squash, can last a while if stored at the right temperature. However, other items such as beans, tomatoes, cucumber and even herbs can be canned or frozen to carry you through this winter. Once you get into the swing of things, you may hardly ever need to run to the store for your veggies. If you've planned, planted and preserved your produce correctly, you can have significant savings to your grocery bill - and a delicious BLT.