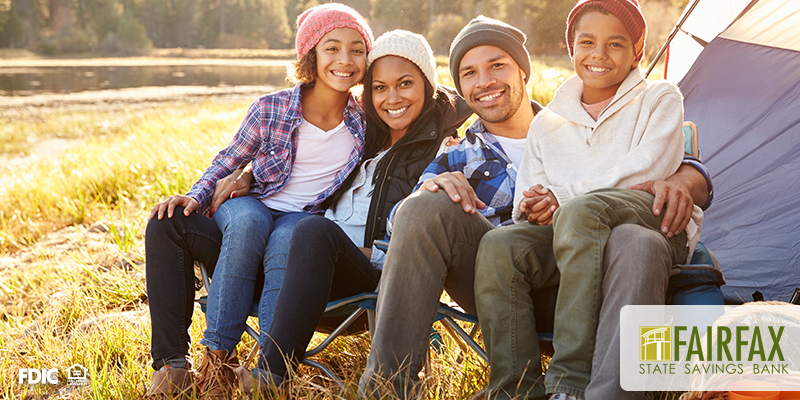 As the seasons begin to change, and the holidays approach, our team at Fairfax State Savings Bank would like to share all the wonderful reasons we are grateful to be a community bank. Just like Mr. George Bailey, in the classic tale, It's a Wonderful Life, we have found countless people and experiences that make our bank lucky to consider this community home:
It's all About the People: Unlike the big banks of America, our small and locally-owned operation prides itself on putting our people first, making the success of our customers the bank's number one priority. Just like the old Building and Loan, Fairfax State Savings Bank strives to help our customers make their home ownership dreams become a reality.
Growth Engine for Small Business: We succeed when you succeed. Just as George Bailey invested funds in Mr. Martini's home and business, Fairfax State Savings Bank is here to offer advice and financing on your next home or commercial project. We want to help you and our hometown community grow, just like Bedford Falls.
Built on Long Lasting Relationships: The movie's guardian Clarence, was a very wise man saying, "No man is a failure who has friends." At Fairfax State Savings Bank we pride ourselves on not only helping our customers with their finances, but also building relationships with them as well. If you have a question on how to budget, which retirement plans to look at, or other money management inquiries, consider us your friendly neighborhood adviser!
Community Backed: Instead of being underwritten by Mr. Potter, or other national big banks, our institution is built directly upon the needs and wants of our community's citizens. With no higher ups attempting to monopolize the town, our dedicated team of officers works to build up the community, and the men and women who call it home.
Employees Local Citizens: Just like George and Uncle Billy, Fairfax State Savings Bank is filled with fun and loveable characters. We take great pride in employing local citizens throughout our company, and helping them grow within the banking industry. If you're looking for a new career, stop in and see if Fairfax State Savings Bank is right for you!
Get to know all of us at Fairfax State Savings Bank and discover how community banking can help you achieve a wonderful life. For everything from personal financing, to commercial lending, we have the perfect solution for you. Get started today and share your next financial goal with us, we'll help you shoot for the moon!