De-Junk the Digital - Spring Cleaning Your Cyber Life
Posted on | Categories: Online Services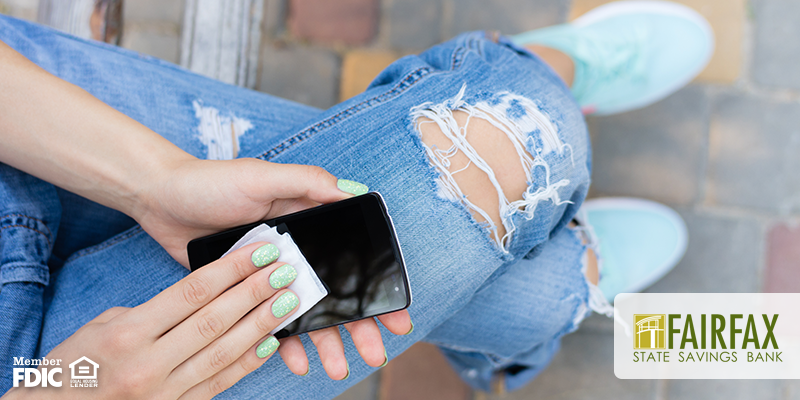 It's that time of year for the highly anticipated or dreaded, Spring Cleaning! While you may be noticing the cobwebs in your ceiling corners as you begin writing your cleaning checklist, it's just as important to clean out the digital cobwebs at least once a year! If you have no idea where to start, don't fret, we have created an easy list for you to chip away at in one day without too much elbow grease.
Why?
Why is it important to de-junk your digital life so often? The first reason is safety. You can't be cyber-safe if you aren't an active participant in monitoring your own data and safeguarding it from potential hackers. Second, those precious family photos from last year's vacation could be gone in an instant if you don't back up data most important to you. Lastly, re-evaluating your storage, web plans and physical devices can even save you money!
Data Bugs
Just like house cleaning, start with the toughest and most dreaded "room" first. For your house, this might be your bathroom, or for your digital life, it's your files. Get those pesky and unnecessary files deleted off of your desktop and organize the important ones into folders. Don't forget your downloads folder, as items seem to multiply quickly in there.
Consider utilizing cloud storage where you don't have to worry about your files being held hostage (Ransomware). Invest in secure backup services and double check that you are up to date on your security software. Not only is your information up for grabs from scammers, but you could even be storing personal information about your friends that could threaten their web security as well. Cleaning this up will give you the peace of mind that you're protecting others as well as yourself.
Spam Sweep
We all have that junk mail that keeps piling up. Instead of just deleting them, save yourself future time by unsubscribing from all of the non essential sites. You don't want to open up emails that could be potential threats to your security. Find all of your old email accounts that you no longer use, and close them.
Even having additional information available about yourself out there and not monitoring it can cause a huge headache later. Keep it squeaky clean. Just like ridding your home of junk, less is always more when it comes to your private information. Safeguard it. Protect it.
Old Passwords: Bite the Dust
It's time to have new passwords for all of your accounts. Each account should have a different password, and if you have a hard time remembering all of these, try out a (SAFE) online passwords manager. There are a variety available, but make sure to do your research before you choose one.
Squeaky Clean and Smart (Phone)
Similar to your computer, delete any phone apps that you no longer use and make sure all of your photos are uploaded on the a cloud based service. Do you have your phone password protected? If not, put one on immediately, or update it if it is a numbers-based log in. Take a look at your current phone plan, and see if it's time to reconsider your plan or provider for better services or price.
Scrub a Dub Devices
Lastly, it may be time to recycle your old gadgets you aren't using any more. Maybe you can make money off these items! If not, it's still a great idea to go through even your oldest devices and scrub them clean of your personal information.
Utilizing these digital decluttering tips, you can start with a clean slate this spring!