Don't Overspend This Holiday Season: Steps to a Better Budget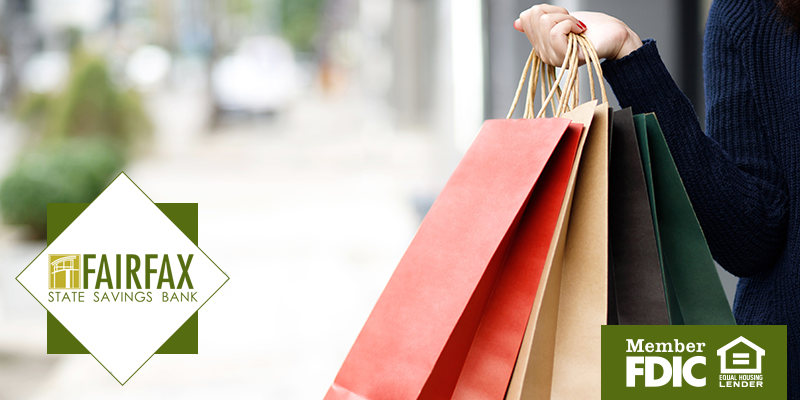 Summer has flown by and that means the holidays will be here before we know it. Setting a budget is crucial for not overspending during a very expensive time of year. Start saving and setting your budget now so that when the holidays arrive you aren't scrounging to stay within your budget. Here are the top steps for creating a budget for the holidays, as well as some savings tips.
Step 1: List Out Your Known Holiday Expenses
Your best strategy to avoid overspending is to set and stick to a holiday budget. It is very important to list out early your known holiday expenses and remember the spending doesn't stop with gifts. Plan for hosting, food, entertainment, holiday activities, decorations, travel, donations, cards, wrappings, stocking stuffers, work Christmas parties, or anything you typically spend money on during your holiday season.
The process of creating your holiday budget is similar to your household budget – list all expenses and add them up. Seeing this total, you can evaluate if it is within reach or if you need to tighten up your budget. As you shop this is a list to refer to and decipher how much to spend on each item as you check off your list.
Step 2: Set Your Spending Limit
The most important step is to identify how much you can afford to spend and set your spending limit. This amount should come out of cash or savings to avoid relying on debt. Look at your list of holiday expenses and remove items, if at all possible, and compare what you've totaled up to the money you have set aside for holiday spending. If your total is within reach, this is a time to be creative with how to save a little extra over the next few months to continuously set aside money for your holiday budget. Here are some ways to save extra:
Buy gifts early and on-sale
Shop Black Friday
Sell some things
Pick up a side hustle
Cut back on buying wants
Reduce social spending
Tighten your budget up and send additional savings to your holiday fund
Take a holiday job
Step 3: Number Your Priorities
The holidays can be overwhelming if you don't plan in advance, set your spending limits, and save, save, SAVE! To relieve some holiday anxiety, set your priorities and do not feel bad doing so. If your expense list seems to be long, it's ok if you can't afford every single item, that's where your priorities come in. Go through your list and assign each item a number based on its importance. Rework your list, putting your high-priority items at the top. Your high-priority items should be the first you save for and purchase.
For example, suppose you decide that purchasing gifts is your top priority, while new holiday clothes for yourself are a low priority. As you work out your budget, you would allot more items to your gift fund than your clothing fund, possibly even waiting to purchase clothing until gifts are all purchased, and you have room in your budget.
Step 4: Re-Work Your Budget; Allocate Funds
Allocating your funds is figuring out how much money to put towards each item on your list. Examine your list to roughly estimate how much each item costs and how much you plan to spend. Keeping this list realistic and projecting costs to be higher will keep you within your spending limit. If you have 20 gifts to buy, budget for each of these gifts at a doable cost.
Step 5: Check in On Your Holiday Savings and Budget
When you have added up the amounts you've allotted for your items, be sure this equals the total you set as your spending limit. If it doesn't match up, this is the time to rework your savings plan or lower the budget for one of your priorities. Consider scaling back on activities or even how elaborate your holiday party may cost. This is where you can reference your numbered priorities list and see what can be rearranged to keep you within your budget.
As you begin to shop and plans change, KEEP TRACK. Keep notes of expenses and receipts to know where you stand on purchases and stay within your desired spending limit. Don't risk blowing through your budget by simply being unorganized or overspending. If it makes it easier, open an account specific to holiday spending to help you keep track of how much you've spent and to reference the cost of items as you shop. You also could create cash envelopes to keep priorities separate.
There are several ways you can get ahead on holiday spending this year! The best thing you can do is start planning and saving now – you'll thank yourself for a great financial start in the new year!