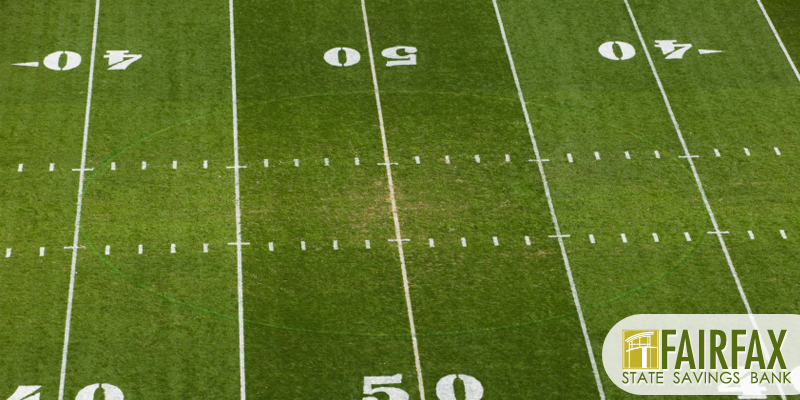 Football season is in full swing here in Iowa, meaning Friday night lights, Saturdays watching the Hawkeyes and Sundays tuned in to NFL games is the norm. Maybe you're even strategizing every week about who to play on your fantasy football team.
But have you completed your financial strategy? There are a lot of parallels between football and your finances. Here are a few tips for putting together a game plan that is sure to tackle debt and leave you doing your victory dance.
Understand the difference between offense, defense and special teams. If you want to win games, you need to be competitive in each of these three aspects. The same goes for succeeding in your personal finances. Income is your offense; you earn money at work, similar to how you gain yards and touchdowns in football. Spending is the defense; you must protect your earnings and tackle unnecessary expenses. Special teams are an essential part of the game that can get overlooked but can also yield big returns, similar to investing. It's important to know when to go for it on fourth down and invest aggressively and when it's better to punt, or let your money collect interest in a savings account.
Defense wins championships. The same can be said for your personal finances. While we agree how much you earn and invest are important elements, controlled spending is truly the key. Sometimes losing the game can be narrowed to a few key errors and your financial goals are no different. Consistent saving can yield rewards well into the fourth quarter.
Be wise with clock management. In the game of life, just like in the game of football, you need to know when to be aggressive and when to be conservative. When you can start saving early and build a lead, you have the luxury of taking on a little more risk in the hope of more reward. (Go for two!) But if you can't start saving for retirement until later in the game, you'll have to attempt a comeback, which requires more conservative actions.
Have a strong coaching staff. You can't expect to be an expert in all aspects of your finances. Successful teams don't rely on just one person. They typically have a large coaching staff with each coach bringing a unique perspective to the team. If you want your financial game plan to be successful, ask the experts to help coach you in areas where you may lack knowledge.
Having a game plan for your personal finances is vital whether you're just kicking off or closing in on the two minute mark. When planning out your personal finances, Fairfax State Savings Bank is here to help you look less like Little Giants and more like a seasoned professional. Planning and retirement experts are available at every location so give us a call today!
Fairfax State Savings Bank
Equal Housing Lender
Member FDIC