Fun New Traditions for This Holiday Season
Posted on | Categories: General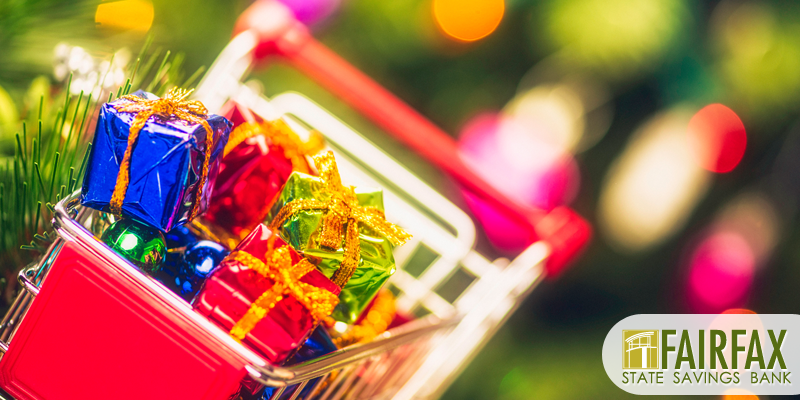 By this point of the season, your "holiday cheer" may be running thin. Candy canes? Too sweet. Festive tunes? How 'bout no. If you need a spark In the ho-hum laundry list of holiday traditions, try a couple of these inexpensive adventures with your family to make a new tradition, courtesy of your friends at Fairfax State Savings Bank:
Create a crazy dinner: Hate spending hours in the kitchen prepping an elaborate meal while missing shenanigans in the next room? Let your family take the reins and give each member $3-$5 to spend at the grocery store on any item they want for dinner. Kids can go nuts grabbing items that might not normally make it to the table, and siblings can pool their money to buy big ticket items. Take your spoils home and enjoy a bizarre, family approved candlelit dinner that you can reminisce about at next year's crazy meal.
Decorate the tree skirt: Buy a simple, solid colored tree skirt from a dollar store or bargain bin, and trace each of your children's hands around the edge with a black sharpie. Let them write their name and age inside the handprints as soon as they're able, and keep track of their growth each year when they add an annual handprint under the tree.
Update the holiday memory book: Grab a blank page from your scrapbook and record the highs and lows from the yea, attaching your family's holiday card below. At your annual holiday gathering, pass it around to other families and ask them to do the same, preserving stories of your extended family in one treasured keepsake.
Tour the town: Bundled in pajamas and coats and blankets, load your kids into the family vehicle and cruise around town looking at the holiday light displays. Check your local paper ahead of time to scout out the most luminous neighborhoods and displays from area businesses. Bonus points for bringing hot chocolate and a tin of holiday cookies to pass around.
Write keepsake letters: The night before your special holiday, write a letter to each of your kids about the events, gifts, and excitements that made that December special for them, as well as your hopes for their new year. Keep these letters in a small holiday box that you share with them when they turn 18.
Operation Holiday Cheer: Show your kids it's better to give than receive. Discover ways to uplift neighbors and members of your community. Shovel snow, bake treats, hang lights, all for the betterment of another. Not only will they get the reward of a job well done, but they'll get to experience the joy of giving to others with no expectations or strings attached.
Fairfax State Savings Bank wishes you and your family a happy holidays!