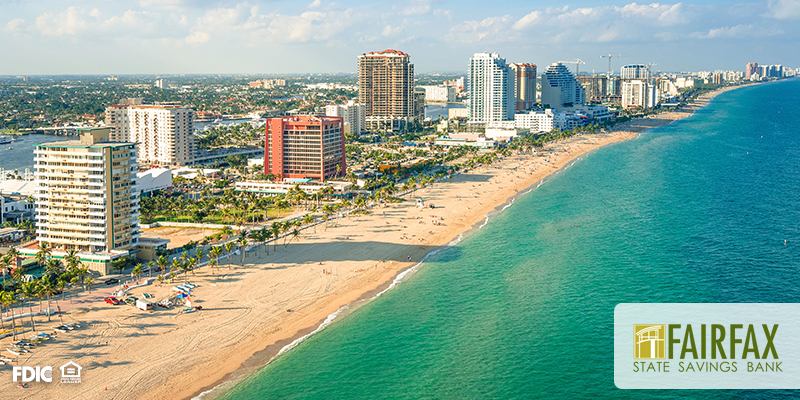 Spring break is a magical time of the year when school is out, the beaches are calling, and wanderlust seems to finally hit at full force. Before you jet-set to your next destinations, make sure you've saved enough to enjoy this vacation, without the addition of debt. To help cut the costs, but not the fun, Fairfax State Savings Bank offers these proven money saving tips:
Split Costs - Make the most of your money, and divide the cost of a room between you and your fellow friends. Paying $150 a night may be a high price tag, but by splitting the cost, you can stay twice as long!
Drive Instead of Fly - If your traveling troop decides to book a trip abroad, then this tip may not apply, but for eager spring breakers traveling south, driving instead of flying could save you hundreds!
Try Alternate Accommodations - Who says a hotel is the only appropriate place to stay. With innovative new offerings on VRBO and Airbnb, you can find deals that not only save you money but offer a unique setting compared to traditional accommodations.
Get Groceries - One of the most expensive parts of a vacation is the food. Cut down on this cost by hitting up the local grocery store when you arrive. You can grab breakfast items, and other easy foods to prepare to avoid exorbitant dining fees.
Maximize Free Activities - Things, like going to the beach or relaxing by the pool, can be both enjoyable and cost effective. Since there are typically no entry fees, you can enjoy this fun-filled relaxation again and again.
Bring Your Own- Everything is more expensive on the beach. Food, drink, shade, you name it! Instead of purchasing everything ala carte, pack a reliable beach kit, with everything you need for the day. Don't forget sunscreen!
Utilize Your Rewards - What's the point of having travel rewards if you never use them? By putting those points to work, you can cover the cost of your flight and/or room, and reserve your money for food and fun.