How to Save Money While Back-to-School Shopping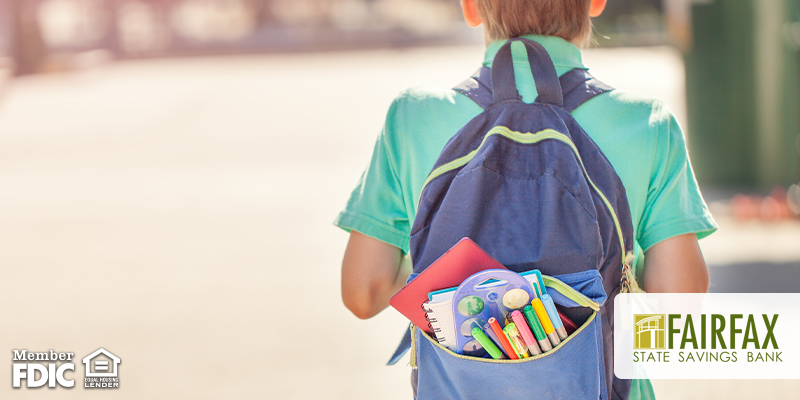 It's no secret that the money spent on school supplies can pile up fast. Research shows that parents tend to spend anywhere from $600-$1,000 per child on back-to-school supplies, especially when the kids start reaching high school or college. Spending that much money on school supplies seems unnecessary, so we're here to help you lower that cost. With these simple tips, you can save big bucks on this year's shopping trip!
Dig Around the House First
Two common mistakes people make are 1) not saving the lightly-used supplies from the prior school year and 2) not reusing those supplies the following year. Odds are, at the end of the year, there are many supplies you have leftover that can be reused. Look around the house and see what school supplies were left from years past before going to the store. Rulers, scissors, backpacks and pencil boxes are all great examples of things that can be used for multiple years.
Spread Out the Purchases
Most of the basic things on school supply lists, like pencils, tissues, hand sanitizer, notebooks, etc. are in the stores year-round. Keep an eye out throughout the year for deals on the things you know you'll need, that way you already have them when the time comes. Not only will you be getting better deals when you see them, but you'll be able to spread out the spending rather than making one big back-to-school trip.
Take a Trip to the Dollar Store
Don't underestimate your local dollar store – there's a good chance they carry a lot of the supplies you're looking for at a much lower price. This is a great place to get your tissues, hand sanitizer, book covers, pens, pencils and more. Referring back to the previous tip, be sure to start shopping early, that way you won't have to worry about supplies running low or being out of stock as school approaches!
Do Some Comparing
Comparing prices is especially important when it comes to electronics or other high-priced items. While you can find basic school supplies at almost any grocery store, checking online stores like Amazon can save you lots of money. With a little bit of searching and shopping around, you can find things for half the normal price! Also, if you have multiple children who need the same supplies, consider buying some things in bulk.
As school season comes back around, we hope these tips will help you make smart financial choices when it's time to school shop. To learn about the financial services we offer, visit our website.