How to Save When Booking Summer Vacation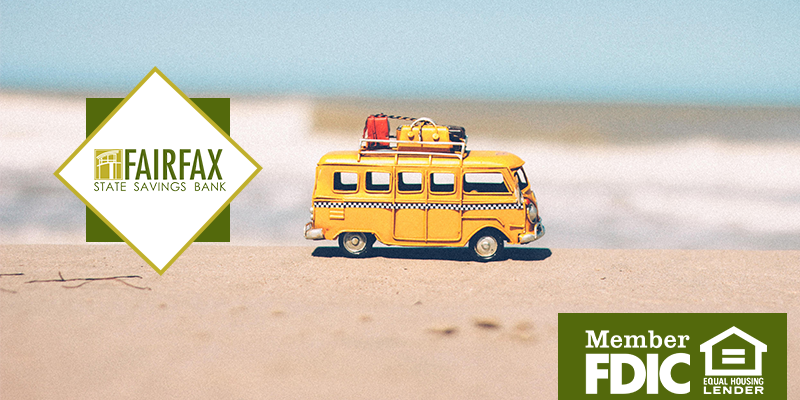 Summer may be a few months away but planning to save now will ensure an awesome and affordable experience. The best tip for booking a vacation is to plan well in advance – start your planning process here by reading up on a few suggestions to make your summer vacation seamless and inexpensive!
Book Flight Tickets in Advance
Planning in advance is the most important tip for a successful and budgeted vacation. Nail down where you are going and when. Purchasing airline tickets for travel well in advance can get you a better discount and a more desirable flight. Check flights regularly – specifically midweek throughout the day to catch a deal on airfare costs. Consider being flexible with departure and return dates, potentially even a connecting or redeye flight.
Set a Budget and Detailed Itinerary
A big tip to saving on booking vacation relates back to the budget and itinerary you set for yourself. It is easy to spend extra here and there when you leave your days open to whatever they may bring. Once you've nailed down where you are vacationing to, start playing around with options to see what best will fill up your day and not your budget! Saving money when booking excursions or attractions will allow for extra spending money when you do schedule some downtime. It is also very important to know where you are staying and options for meals that may or may not be included. Schedule out your plans for mealtimes and consider buying some groceries once you get there to reduce eating out for every meal. Food is most definitely a huge part of the vacation experience, so be sure to give yourself some wiggle room to fully indulge at times.
Road Trip to Savings
1. Take the Scenic Route
If flying is not the best option for you, consider taking the scenic route. Turn your sprint into a jog with a planned-out road trip. Road trips can save you a lot if you have a detailed travel plan to get to your destination. The best part about road trips is that you can enjoy your vacation sooner amongst the hidden gems along the way. Road trips have been said to allow you to live in the moment and be open to opportunities. You could very well plan out your stops in advance or pursue unique options as you go.
2. Map Out a Plan
When mapping out your travel route, factor in the number of miles, number of stops and duration of stops. Doing this can give you an approximate time frame, as well as the cost of meals and potentially hotels/Airbnb's along the way.
Ideas to Consider:
Consider utilizing a camper or RV to additionally cut back on sleeping costs.
If you plan to make multiple stops, factor in the cost for the unforeseen attractions or extra meals you may indulge in.
Driving yourself allows you the option to pack your own snacks for travel in comparison to utilizing an airline with the option of overpriced airport food.
With many factors to consider when making your vacation a road trip, utilize this online calculator to play around with options to either fly or drive: https://www.befrugal.com/tools/fly-or-drive-calculator/
Summer Vacation to Staycation
As nice as it is to travel quickly by plane, or enjoy the long drive on a road trip, sometimes you can have the most fun close to home. If your primary reasoning for a vacation is to get some well-deserved rest and relaxation, consider lessening your anxiety and rejuvenating at home. Minimize the pressure for preparation and say hello to peace and quiet! Consider the stresses a true vacation may bring to see if maybe it's best to skip the trip this time.
Here are some staycation day and night options to consider booking:
Spa – facial, massage, manicure, pedicure options
Farmers Market
Museum
Local Resort
Winery or Brewery
Golfing
Movie Theatre
Try a new restaurant
Comedy Club
Concert
Sports and Games Club
Save the money and the stress this year with these helpful tips for your next vacation. Ultimately deciding the details and what is worth the cost well in advance will ensure happiness for you emotionally and financially this season!