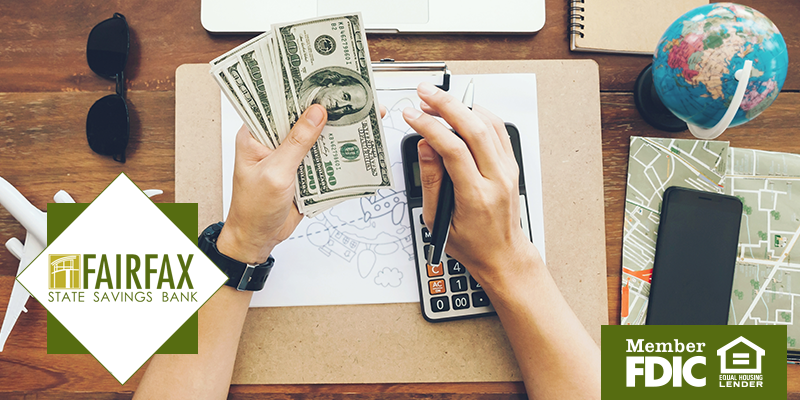 We all tend to want to relax, let loose, and have a little extra fun in the summer months. Don't let that summer fun lead to overspending or big money mistakes. Maintain your budget by reading up on the 12 most common money mistakes to avoid this summer.
1. Not Setting Your Summer Budget
A huge mistake we all tend to make during the summertime is not adequately planning out activities – especially the pricy ones and setting an accurate budget for them. Overspending on activities is a huge factor that may take you over budget. We know fun tends to happen out of the blue in the summer, so be prepared for that and do as much planning prior.
2. Not Budgeting for Gifts
Summer is the prime time for celebrations such as reunions, weddings, graduations, etc. You'll thank yourself later if you start budgeting for those gifts now rather than later. Keep your celebration expenditures within your budget.
3. Keeping Your Home Too Cool
Your air conditioner is probably the most expensive item on your energy bill. When you are gone or the weather is cool, don't run it! Saving energy here and there will help lower the bill for some additional savings and keep you from a hefty bill.
4. Keeping the Blinds Open During the Daytime
We all love the summer sunshine, but during the summer it's worth it to keep those blinds closed. If you are running your AC and have your blinds open during the day you are heating your house up and your bill is likely to soar.
5. Spending Too Much on Summer Activities for the Kids
Whether it be for a babysitter or day-to-day activities, map out your plan for summer. All parents want to keep the kids occupied and allow them to have tons of fun this summer. Map out your plan for childcare and make sure it meshes well with activities for them, so you aren't paying for both every day. Look into day camps or babysitters that also help with your kid's friends that way you can get the biggest bang for your buck.
6. Buying Out of Season Produce
We all tend to want fresh produce during the summer as it is refreshing and a great treat. Make sure you check the prices, especially on out-of-season produce to avoid overspending on produce that may not be the best. Check out the farmers' market to grab produce for less.
7. Choosing Vacation Over Staycation
A vacation may be a huge chunk of your summer budget and it may take even more if you haven't booked the details yet. Rather than rushing to plan push for a staycation to take a break but vacation close to home.
8. Not Waiting for End-of-Season Sales
Summer purchases in-season can be spendy. Look to purchase towards the end of the season to save hundreds on those big-ticket items when you upgrade the grill, patio furniture, pool accessories, etc.
9. Not Canceling Subscriptions and Memberships
Cancel those subscriptions and memberships you can live without during the summer. Get rid of your gym membership and exercise for free outdoors! Challenge yourself to go a few months without streaming subscriptions or narrow down to keeping just one.
10. Not Taking Advantage of Lower-Priced Activities
There is a lot going on in the summer, so before you spend your summer savings on activities, do your research for lower-priced or free activities to enjoy and layer those with outdoor activities. Take advantage of outdoor carnivals, festivals, water activities, sports, parks, and recreational activities.
11. Overspending Too Much on Summer Fun
For some activities rather than purchasing a day ticket, you can get a summer membership or a month-long membership to enjoy longer and get a deal. These opportunities you can take full advantage of and have a set cost to budget for.
12. Not Making a Meal Plan
Meal planning is huge in the summertime. Go to the store with a list and meal options in mind to work seamlessly with the week you have ahead. It is great to plan for snacks on the go as well to avoid mindlessly spending money on food out.
Take some time to plan out your summer expectations, events, and budget to save yourself from making one of these money mistakes. Make your summer fun and financially efficient with these tips!