Organizing Your Finances for the Holiday Rush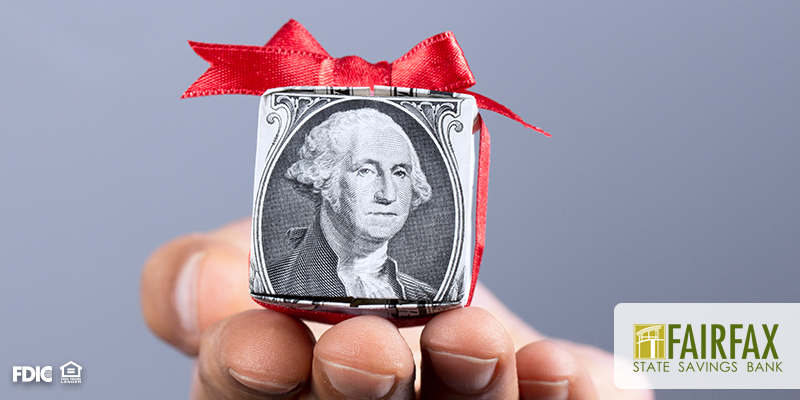 The holidays are a time where we surround ourselves with family, friends and the people we love most. Whether you're staying close to home or traveling across the country, the holiday season means you'll be eating good food and spending plenty of time shopping.
And while all that food may mean your clothes fit a little tighter, the shopping can have a similar impact on your wallet. It's important to make sure your finances are organized before the real holiday rush is upon us. Not only will you be better prepared, but you'll be less stressed so you can enjoy the holidays with your loved ones. Make your holiday season more enjoyable by using these tips from Fairfax State Savings Bank.
Technology Is Your Friend
It's easier than ever to use technology to organize your finances. Take advantage of online and mobile banking to get a real-time look at your account balances. Utilize the mobile deposit feature of your mobile banking app to deposit personal checks to your account so the funds are available sooner. There are also several financial management tools available online that will help you with setting a budget and establishing saving goals.
Set Alerts
You already know that your bills are due at different times throughout the month, but it's important to remember that the holidays may cause changes in those due dates. Verify any upcoming due dates and make note of any changes from your regular monthly payment schedule. Utilize the bill pay features of your online banking account to make sure payments are scheduled well in advance, and set up alerts to make sure you're reminded of your payment and to verify that the payment went through.
Hold On To Your Statements
This is hard to remember throughout the year, but keeping all of your statements organized is important. Something as simple as keeping separate manila folders for your savings and checking account statements, IRA statements, 401(k) records and other financial documents can go a long way and won't cost you much.
Get Rid of High Interest Debt
It can seem easier to use your credit card when holiday shopping. To make sure you can use your credit during the holidays, make sure you've paid down anything you owe.
Organizing your finances before the holidays hit will make the season more enjoyable so you can focus on the things that matter most. Contact Fairfax State Savings Bank to make sure your finances are set up for a happy holiday season.