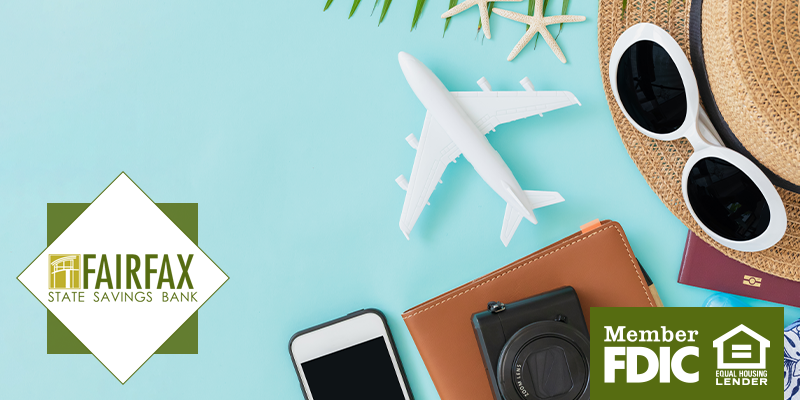 There is no doubt that we could all use a vacation after this year! But that doesn't mean we're ready to blow the entire bank account on a trip. You just need to know how you can get savvy about saving on your vacay. Check out these tips for planning a summer vacation on a budget! 
Set a Budget Before You Plan 
Just like we suggest not searching for houses or wedding dresses before you set a budget, you'll save yourself some heartbreak if you set a budget before planning. This gives you a great foundation to start the rest of your planning. 
To make it even easier on yourself, you can establish the maximum price you're willing to spend on travel for: 
Airfare or gas
Hotel or rental stay
Food
Local attractions
Time Your Trip Wisely 
Planning a budget-friendly summer vacation is easier if you can travel when other people can't because travel prices—for hotels, flights and car rentals—are virtually always calculated using a surge pricing model that's based on supply and demand. Your travel costs are always going to be more expensive if you plan your trip during busy seasons of the year. For example, airfare typically goes up in price during holidays when many people are expected to travel, like Memorial Day, July 4th, Labor Day, Thanksgiving and Christmas. And warm beach vacation spots are pricier during the prime summer season when kids are out of school. 
Try to travel when the local kids at your travel destination are still in school. If your kids don't start school until September but the local kids from your vacation spot go back to school in August, you've hit the jackpot! 
Book Flights in Advance
According to CheapAir's "When to Buy Flights" guide, the best time to purchase tickets on most domestic flights is between 21 days and six months in advance, and the lowest price-range occurs between 52 days and three months before you plan to travel. You can sometimes find some last-minute deals and specials on airfare, but it's better not to risk a high-priced ticket when trying to budget for your vacation. 
Book Plane Tickets One at a Time 
Passengers on the same flight often pay different prices for seats in the same section of the plane for a variety of reasons, but one reason is that many airlines group seats into price buckets. Unfortunately, if you book tickets in a bundle, it will only place you within these individual buckets unless you're forced to separate. If you're okay sitting apart from your spouse, book your tickets separately! If your kids aren't old enough to sit by themselves, you can book two tickets at a time for you and your spouse to each sit with a kid or two but on separate parts of the plane. 
Pack Your Own Snacks 
It's no secret that airport food is expensive! If you can manage to pack snacks for the airport and plane ride(s), you've already managed to shave a few dollars off your expenses! The safest way to ensure that airplane snacks aren't confiscated by TSA is to bring pre-packaged items in your carry-on. TSA also allows parents or guardians traveling with children to pack extra fluid and liquid that exceeds the 3.4 oz limit. Check out a full list of items children are allowed to bring onto a plane here. Even if you're traveling by car, it's much more cost and time-effective to pack items for making sandwiches than it is to stop and buy food for every meal. 
For more ways to save, simply reach out to our team! The bankers at Fairfax State Savings Bank are always happy to help you accomplish your financial goals, especially when they're as fun as a summer vacation!