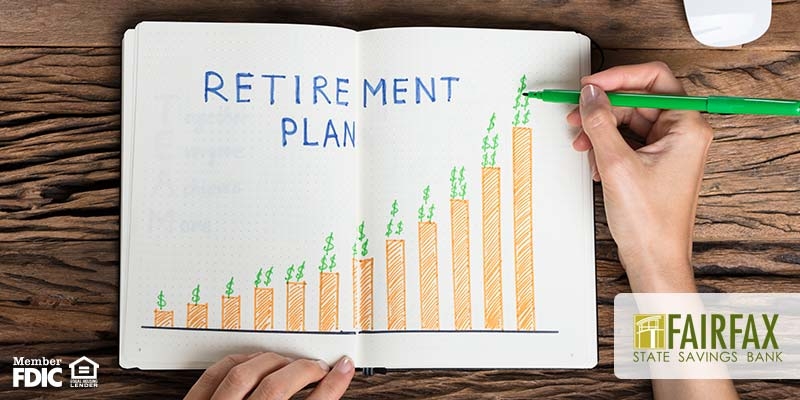 When you are in the early stage of your career, there's usually lots of bills that add up. Things such as rent, student loans or car insurance can truly wipe out your bank account. We want to make sure you avoid excess financial stress, which is why we're offering four simple strategies on how to start saving early for retirement.
Start small early on - The longer your money is invested, the more you can benefit from compounding. Compounding can turn small amounts of money into larger sums; it's where you earn interest on the money you save and on the interest that money earns. It is best to start early, because the money you start to save will build up. Putting a small amount of money away can help establish a good savings habit -- consistency is better than quantity early on!
Spend wisely - Create a budget for yourself so you can be better aware of your finances. At a younger age, you may think you have all of your spending under control, but seeing a breakdown on paper will make it much clearer -- or if you're tech savvy download a budgeting app! Seeing a breakdown of your finances can help you see what to cut back on and if your spending matches your priorities. Doing this can make it much easier to save for retirement.
Create a debt repayment plan - Student loans or car loans, whatever it may be, take control of your debt! That may seem easier said than done, but once you create a feasible plan you can be more in control of your finances. Now, paying off your debt does not mean holding off saving for retirement. Take a look at your monthly income and order your debts by priority. Once a plan is set in place, set a small amount of money aside for the future.
Your employer-sponsored plan is no joke - Whether it's a 401(k), 403(b) or 457, it is a really good idea to look into the retirement plans your employer offers. You could establish automated contributions from your paycheck each month or max out company match programs, where employers will provide a percentage or retirement contribution up to a certain amount. This is an easy strategy to get started with - your Human Resource manager can help!
So is today the day you start to save? Whether you save 1%, 6%, or more, it does not matter. What matters is you finding a spot in your budget to save your money. In the end, you will thank yourself. With these four simple strategies and our calculator, we hope you find success with your budget and saving for retirement!