Spring Cleaning for Your Online Presence
Posted on | Categories: Cyber Security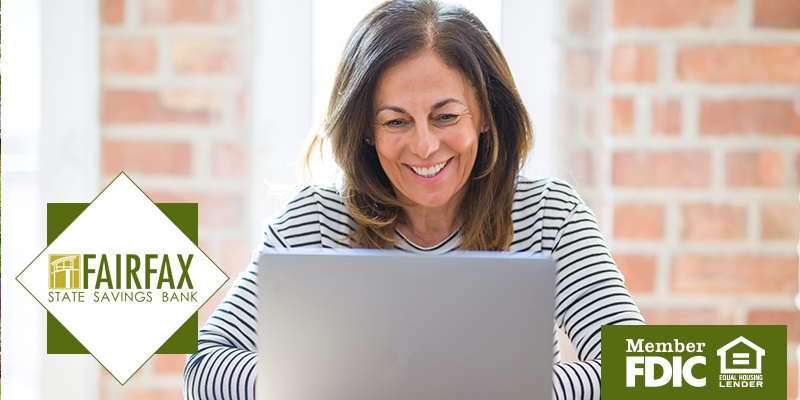 With spring looming, many of us are eagerly anticipating the warmer weather. Springtime signifies a time of rejuvenation, shedding the winter doldrums, and, of course, spring cleaning. While spring cleaning typically involves decluttering your home or clearing out the cobwebs that accumulated over the winter, it's also an excellent opportunity to tidy up your online presence. To safeguard your identity and finances, Fairfax State Savings Bank encourages you to utilize these tips to spruce up your online presence this spring.
Cyber Spring-Cleaning Tip #1: Change Your Passwords
We get it, changing your password can be a pain. You have to remember your new password and reset your password across multiple devices. But it's best practice to change your passwords every 90 days. It's also important to not use the same password across multiple services. For example, you should not have the same password to log into your online banking profile as you do to log into your favorite social media website. This way, if one of your passwords becomes compromised, it will only affect that specific service. We encourage you to sign up for a password management service where you can manage all your passwords from one single location, which makes it much easier to remember your different passwords across multiple websites.
Cyber Spring-Cleaning Tip #2: Evaluate Your Subscriptions
Many people sign up for a lot of subscription-based services during the winter as a way to increase convenience. Some people add a new streaming service to watch a new show, while others look to take on a new activity like cooking and subscribing to a meal delivery service. Spring gives you the opportunity to evaluate your subscription services. If you no longer use the service, cancel your subscription to save some money.
Cyber Spring-Cleaning Tip #3: Invest in Security Software
Some things are worth paying for, and cybersecurity is one of them. There are a wide range of cybersecurity software solutions available for you to download to protect your devices. You should look for options that have features that include:
· Antivirus options to scan for and remove potentially harmful files from your device
· VPN enhancements for private browsing
· Identity theft protection
· Password protection that will inform you if your user data has been part of any data breaches
If you want to learn more about how you can improve your online presence and protect yourself, please contact Fairfax State Savings Bank to speak with our team.