Summer Savvy - Cutting Costs But Not the Fun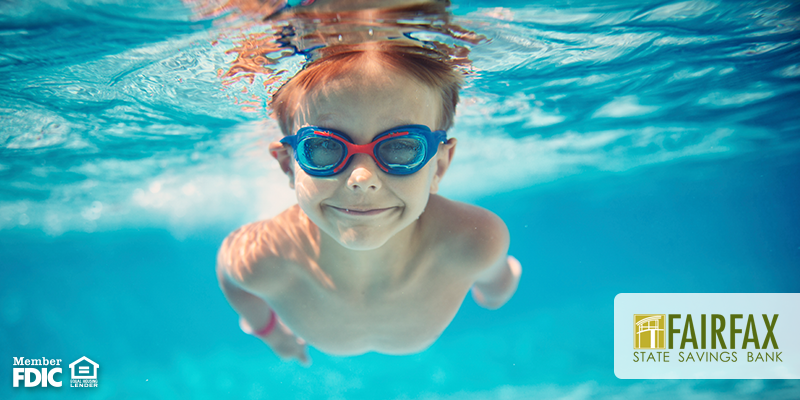 Summer is here, and we couldn't be more excited! There are so many things to do and places to be, however, that doesn't mean you get to stop budgeting. Don't let saving money suck the fun out of your summer. Fairfax State Savings Bank offers a few ways to cut costs but not experiences when it comes to your favorite activities!
Enjoy The Great Outdoors
There are plenty of free walking paths and parks you and your family can enjoy throughout the summer. The benefit of getting outside and active also includes keeping money in your pocket! Many state parks don't include a fee - you just show up and start your hike. This is a great way to get out of the house and enjoy your day to the fullest while keeping your budget in check.
Reap Rewards Points
Many credit cards give you the ability to trade in points for airfare, hotel rooms, meals and so on. Stretching your points gives you the chance to experience more while not paying an extensive amount to do so. With 7 in 10 Americans owning at least one credit card, now is the chance to start using them to their fullest potential.
Lower Your Lodging
Nowadays, there are many different ways you can find a place to stay while on the road. Airbnb, FlipKey, HomeAway and other sites allow vacationers to pay a cheaper price than some hotels in the area. Travelers can enjoy a different experience than your standard hotel thanks to extra space, full kitchens and other amenities.
Sign Up For Memberships
Many attractions offer memberships to those who are frequent attendees. Sign up for a membership to get half priced attendance fees, discounts on food and so on. Annual passes to pools, theme parks and other places can be a little expensive starting off, but if you know how to make use of them, you'll be able to get your money back before you know it - and save a little too!
Seek Out Staycations
Instead of planning a big trip outside of the country, try vacationing near home. A staycation is exactly what you need to unwind while on a budget. Look at spas offering a couples' discount or find cute little restaurants to try. Allowing yourself to get out of the house and try new things makes it feel like you're treating yourself while not neglecting your bank account.
Have fun in the sun without busting your budget! Give us a call or stop in to see what saving solutions we can offer you during the summer. Growing financially and honing in on your budget will help your summer be a success!