Summer Staycation Ideas for Less
Posted on | Categories: Seasonal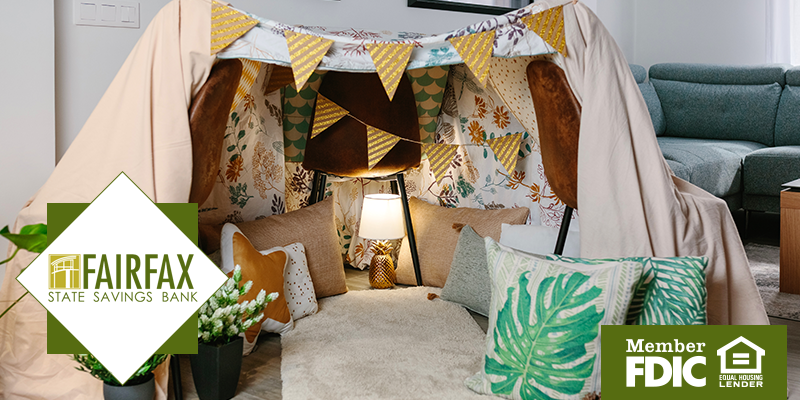 Summer is here and we all know how quickly it fills up our schedules. If you haven't had time to plan a summer vacation or are too busy to do so, this blog is for you! We are all busy with commitments and activities that going away may be the last thing we need to relax and spend some quality time with our loved ones. Check out these top ideas to do on your summer staycation.
What is a Staycation?
A staycation is a "vacation" relatively close to home. Since the pandemic, many have been forced to try out an untraditional vacation and make the most of where they are. Many would argue they had even more fun and were able to save quite a bit rather than travelling. Staycations are a great way to spend time with family or friends and enjoy where you're from. Whether you have a tight budget, schedule or little desire to travel, check out these staycation ideas.
1. Park It Locally
Try out a local park and go on a hike. Enjoy the outdoors and get some exercise.
2. Try Out of the Ordinary Activities
Sometimes we don't participate in local activities due to our busy schedules and sometimes the cost. A staycation is a great time to give these activities a shot. Whether it's an expensive day-long activity, amusement park, a night at a hotel, or simply trying the expensive restaurant you've avoided – now is the time!
3. Play in the Water
If you are staycationing this summer you've got to spend some time cooling off near or in the water. Check out a local waterpark, pool or local body of water to enjoy. If you need to get creative, young kids always enjoy a good slip n' slide, water balloon or squirt gun fight.
4. Host a "Build Your Own" Night
A build your own night can be a lot of creative things. You could do some crafts, baking or make your own meal with a topping bar. This is a great idea to implement because it will leave some leftovers to indulge in or work on the rest of the week.
5. Plan a Picnic
A planned picnic can be a yummy social activity to put on your staycation itinerary. This could be done any day, anytime, at any place. This is a great way to get outside and socialize.
6. Camp Out
Camping is a top staycation tip to change things up. You could pitch a tent in the backyard or enjoy a local park or campsite.
7. Movie Night
Movie nights are a must. Summertime is an awesome time to enjoy the weather and catch a movie outside. Whether you catch a local movie outdoors or create your own movie projector in the backyard, you are in for some fun. Creating your own lineup of movie snacks is a must for this idea!
8. Try a Fitness Class
A fitness class or activity could be a new idea to try and stimulate your mind. Fitness doesn't have to be exhausting, it can be fun! Consider goat yoga, traditional yoga, a water exercise class, biking, cycling, a dance class, martial arts, etc. The world is your oyster – try something new and fun.
9. Book a Spa Day
If you are taking time for a vacation, you probably need to relax and relieve some stress. A spa day may be the perfect solution. Book a spa day out or create one at home. The key is to RELAX.
10. Indulge in Your Favorite Food
Food is sometimes one of the best parts of vacationing and you can still enjoy your staycation. Try out a new restaurant, make your favorite recipe at home, create your own food tour, have a potluck, etc. So many great ways to enjoy new and delicious food without traveling far.
As the options are already turning in your head for ideas to create your perfect staycation, remember to relax and enjoy where you're from. The perfect staycation is all that you want it to be with those you love. So, before you panic about your summer vacation plans, change your mindset to staycation!