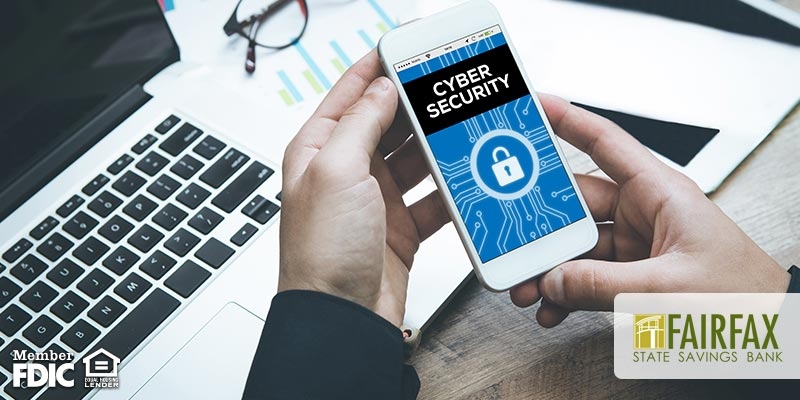 With our reliance on technology increasing in nearly every facet of our lives, it is more important than ever that you are educated on how to protect yourself and your assets from cyber threats. Hackers are interested in anyone and everyone's information. It does not matter if you don't think you have anything worth stealing. Your identity itself is incredibly valuable on the black market. Take the proper precautions and follow these simple cybersecurity tips!
1. Put a lock on all of your systems.
We mean this not only for your devices but on your smart systems, too. If you don't have a lock on your router, you want to get one immediately. A cybercriminal will be able to log onto your Wi-Fi and gain access to any device using your internet. This is another reason why you should never log on to any wireless internet that does not require a passcode. Every time you walk away from a device, whether it be your phone or a laptop, make sure that you have locked it with a passcode.
2. Pay inside.
We know the weather isn't exactly warm anymore and you want to get the chore of filling your gas tank over with quickly. However, pay at the pump services pose a risk. Like an ATM, gas pumps can have card skimmers. Take your card to the friendly face behind the counter inside.
3. Always backup your data.
Ransomware is when a hacker takes your data and refuses to release it until a price is paid. We can say with a fair amount of certainty, they will never give you your data, no matter how much you pay. To avoid being in this situation, consistently remove data you don't need and save what you do on a cloud-based system.
4. Keep your friends close.
We are going against the notorious saying. Keep your friends close and your enemies as far away as possible. When you get a friend request from someone that you do not know, be suspicious. Play it safe and decline these persons unless you have at least 20 mutual friends.
5. BYOD (Bring Your Own Device)
We are sorry to say it, but you can't always trust that your friend will stay as up-to-date on security measures as you. However, you can certainly alert them to this blog! Until then, don't use anyone's devices but your own, as you can be hacked from unknown sources.
6. Question before connection.
This ties into #4, but just because you are on LinkedIn, doesn't mean it is a platform where cybercrime does not happen. Be wary of who is trying to connect with you, as they may be trying to steal basic information about you to use to hack your accounts.
7. Smarten up your phone.
Your phone may have come with some automatic security measures, but you can take it further. Be sure to turn your Wi-Fi and Bluetooth off when they are not in use. If you have sensitive information on your phone, you can install an encryption system as a safeguard.
8. Get your apps together.
You likely have apps on your phone that you haven't used in months. You probably haven't done the necessary updates to the app and it may not be safe to keep storing it on your phone. More apps can equal more risk, so clean them up.
9. Free Wi-Fi isn't always free.
If you're like most people, you connect with public Wi-Fi whenever it is available. We suggest not doing this, as it may not be secure. There may be criminals who try to access your device through the wireless internet to steal your information.
10. Don't say, "It can't happen to me."
Most importantly, you need to realize that no one is immune from a cyber attack. Cybercriminals will take whatever they can get. Don't let yourself become the next victim.
Ignorance of this threat is not an option now that you know some great ways to avoid being hacked. Be sure you're staying safe when online. Our Online and Mobile Banking services offer the security you need to bank efficiently.