What Mad Money is and Why You Need It
Posted on | Categories: Budgeting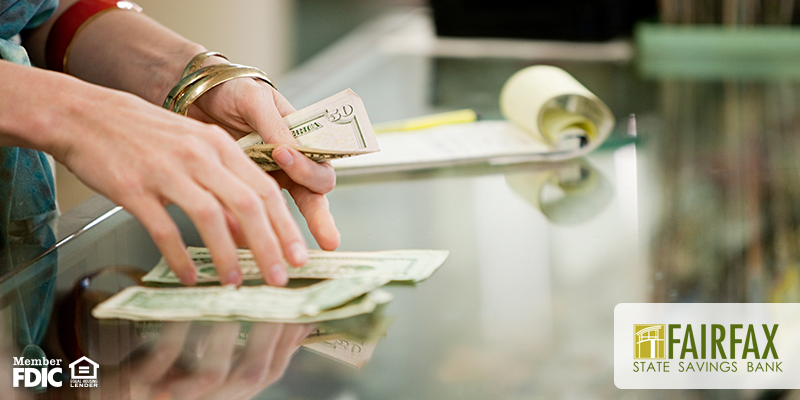 Paying off debt can be daunting, and budgeting for it is even more stressful. In order to be a winner with your budget, you must add Mad Money to your life - and no we aren't talking about the TV show. Mad Money is, "A small sum of money carried or kept in reserve for minor expenses, emergencies, or impulse purchases." There is no restraint to what you can purchase with Mad Money, only that you spend the allotted amount. This should be a small percentage of your monthly income. Here are three simple reasons why you need to have some undefined fun with your budget.
1). It Incentivizes Your Budget.
So you've created your tight budget that you plan on sticking with in the New Year. As you work on creating new purchase habits, you may find yourself quickly becoming deprived of spontaneity and a social life. Some of you may already have a large portion of debt paid off, and room in your budget to go out with friends or establish spa fund. However, you need this money too! This is not to be spent to fill in the gap of any other category, but only for you to splurge. It can help incentivize you by cutting back in other areas of your budget, in order to make room for even more madness!
Having the ability to be "mad" will give you the encouragement needed to stick to the rest of your budget. Want that morning pick me up from your favorite coffee shop? Go for it! You will feel satisfied that you were able to have some fun, but none of the buyer's remorse.
2). It Fosters Creativity.
While the goal of fun money is to enable yourself the freedom to think less, you may find your craft wheels turning before you make a purchase with the fun money. You may be surprised how many items you can DIY that will bring so much value in the long run. Instead of that morning coffee splurge, you might discover a way to make a copycat recipe at home that guests will LOVE you for! This madness is already helping you save.
3). It Can Reduce Stress.
The importance of budgeting cannot be ignored. If you want to decrease your financial stress, one of the best things that can be done is to craft a budget. However, we recognize the realities of what comes with always saying "no" to purchase desires. Adding Mad Money into your monthly budget will help to remind you that splurging days are not over. You can still "treat yo'self." This will help to reframe your mindset from deprivation to occasional indulgence. You have the security of knowing you are building yourself a strong future, without the baggage.
Be sure to contact Fairfax State Savings Bank to set up a checking or savings account for this allowance. Only YOU are in control of your madness. Have fun with it!