When to SAVE and When to SPLURGE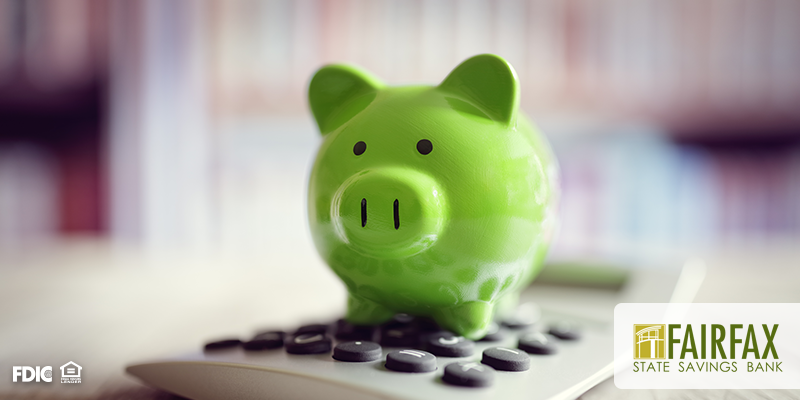 When you and your sweetheart set your budget each month, there are a variety of factors at play. Where can you get the best deals on groceries? How many date nights will you have each week? Do the kids have any sporting activities that require new equipment? At Fairfax State Savings Bank we recognize that everyone's budget is different. No matter which categories you enjoy most, we'd love to showcase some great examples to help you find extra ways to save, and better identify which costs are worth the splurge.
SAVE: The best areas to find savings.
SPLURGE: The expenditures worth the extra cost.
Budgeted Special Occasions: Occasions like your child's birthday or you and your spouse's 30th anniversary deserve a special treat. While we do recommend saving for these outings in advance, so long as the funds are budgeted for, feel no regret in celebrating your family's happiness.
Childcare: Raising a child is no simple task, and for most parents the number one expense after a mortgage is childcare. We recognize that there are certainly savings opportunities to be had, however, in the long you'll find that a friendly and reliable caretaker can make the world of difference on your child's happiness, and your sanity, for years to come.
Healthcare: Your health, and the health of your family members is paramount to everything else in life. Whether you're looking to find a reliable family practice physician, or are seeking long-term care treatment, now is not the time to scrimp and save. Making sure that your family is well taken care of and continues to live a happy and healthy life means you'll have plenty of time to save for nearly everything else life throws your way.
Toiletries: Toilet paper, toothpaste, shampoo, etc.; these are items you use every day. If you're using poor quality products to save a few cents you may find yourself with dry skin or poor hygiene. While it's not necessary to purchase the most expensive option available, know that spending the extra dollar or two is well worth the cost to avoid potential problems.
Whether you're looking for a place to store your savings, or budget your spending, Fairfax State Savings Bank has the perfect solutions for you. Stop by your nearest branch today and learn about our personal savings and checking services.