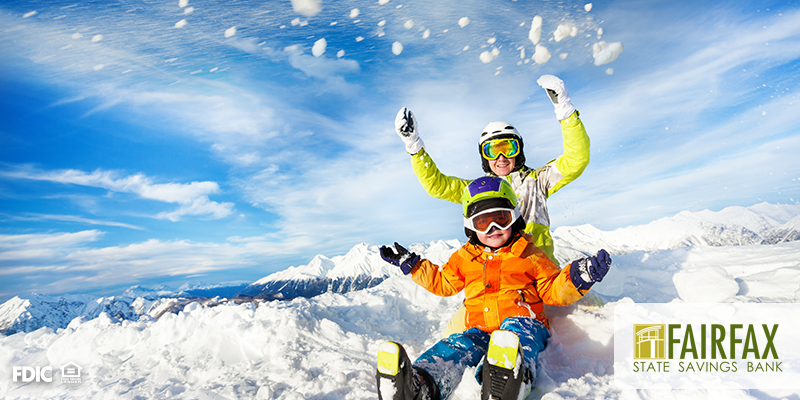 While the weather can be as predictable as the Powerball, one thing that you can always count on through the seasons is your ability to snowball anytime you want. However, before you start creating snowmen out of ice shavings, let's first cover what a snowball is. Typically in financial terms, snowballing is an action in which you structure your debt payment to decrease the overall time and cost associated with any accounts payable you have.
Here's how it works: To begin a snowball, you first need to know what debt(s) you have on the table. By creating a list of your known debts, and also checking your credit report for any unknown ones as well, you can ensure you have all your bases covered. Then, using that information, prioritize your debts by amount from smallest to largest. Once you have them organized you can begin to set-up or continue minimum payments across all installments.
For the next step, you'll want to look through your current spending and earning to see if there are ways you can allocate additional funds each month to pay off your debt. Whether it's an extra $50 or an extra $500, every penny matters!
These additional funds can then be assigned to the debt you indicated at the lowest amount. Each month you'll have a little extra money to help pay off that expense even sooner. Once the balance reaches zero, the snowball officially begins! Now that you have eliminated one payment, you can utilize all the funds that were going towards that expenditure and push them towards the debt with the next lowest amount.
Continue to do this process until each unwanted debt is paid off. Debts such as your mortgage are a great thing to pay off early, but may not be necessary to include in your debt snowball. Our helpful mortgage lenders can always assist in restructuring your payments if you are truly passionate about eliminating all debt.
If you're ready to get started, we have some great money savings tips to help you find those extra dollars!
Switch to a Discount Grocer: You could reduce your monthly grocery bill by up to half when you shop at a bulk or discount grocer instead of a brand-oriented chain.
Bring Your Coffee and Lunch: Both of these items could be costing you more than you think! The typical American lunch runs approximately $12.00 and an average latte could cost you $3.50 a day. By bringing both food and beverages from home you can drastically decrease your monthly expenditure for dining.
Take Advantage of Apps: New technology based tools like Mint, Honey, and RetailMeNot, offer continuous and unique ways to save and manage your personal finances. By taking advantage you can not only save on unexpected items but better visualize your budget through tracked spending categories.
At Fairfax State Savings Bank we are excited to help you succeed on your journey toward financial success. If you'd like to set-up automatic payments, or monthly transfers, our Online Banking can help! Visit our website to get started today.