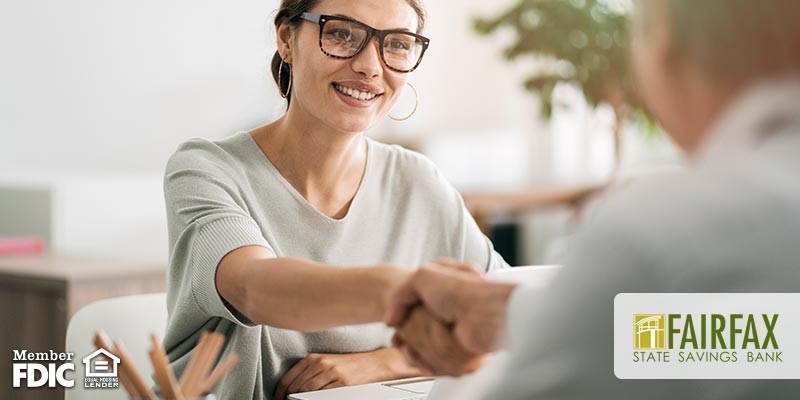 Whether in bustling cities or the rural Midwest, community banks improve lives in the communities they serve. This seems to be a popular notion across the nation, as can be seen by their large local support. According to the ICBA, community banks make up 96 percent of all banking institutions in the country. They are successful because they work and are a positive light in the community.
You take great care when it comes to choosing a financial institution that you trust. If you haven't made the switch to a local bank yet, here are just a few reasons why you may want to make the switch.

1. They support community organizations.
While we can't speak for every community bank, Fairfax State Savings Bank makes it a priority to give back to the area. We realize the importance of donating to local charities and even encourage employees to volunteer to local regions of need. Every individual at every level of service in the bank is personally connected to the community and wants to see it thrive.
2. They have the same state of the art resources of big banks.
Some may think that community banks are still in the Stone Age when it comes to technology. This could not be further from the truth. We know that the future of banking is online and we have made it a priority to meet our customers in a way that is easiest for them.
Customers can access their account information, make deposits or withdrawals when the office is closed or if they are traveling out of the area. Although, we still love to see your smiling face in person when you have a chance to come into one of our locations.

In addition to being technologically up-to-date, we have competitive individual and business services that a big bank has to offer, but likely at a better rate.

3. They have a personal approach to lending.
Unlike big banks, we know our customers. Our kids might play baseball with yours or we may have even gone to high school together. Whatever the case, our approach to lending is more personal, because it is personal. We take a more rounded approach to lending instead of simply seeing you as a credit number like a large bank might do. We are here to serve the average Joe and play no favorites.

4. They maintain great customer service.
Community banking is about relationships. With that comes a customer service approach that is caring and helpful. You will likely see the same people working there every time you need assistance and can develop relationships. You are able to really feel like your bank is looking out for you because they know you and have your family's best interests at heart.

5. They invest in the community.
Because they are a small business themselves, community banks value local businesses and understand the benefit they have on the economy. When you invest locally, the entire community prospers. We aren't interested in siphoning out investments to Wall Street. Right here is where we want to be and see the area grow.

We can't wait to meet you. Stop by our bank to see all the benefits our products can offer you!