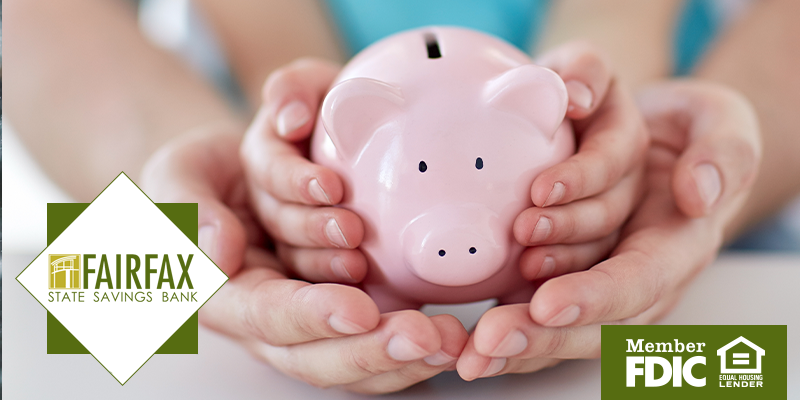 Saving is a skill that will serve you well at any point in your life. It is extremely important to introduce the concept of saving and budgeting to your children early on in life. Opening a savings account will not only help with teaching them this concept but will begin their savings journey. Keep reading to learn about what you need to know when opening your child's first savings account.
At What Age Can My Child Have a Savings Account?
A child can generally have a savings account at any age. Yes, your child as a baby can have their own savings account. As their parent or guardian, you are able to open and manage their account until your child is old enough to manage their savings account on their own.
What Should I Know When Opening a Savings Account for My Child?
Opening a savings account is really no different than if you were to open a savings account for yourself. As you would for your own account, you'll need identifying information as well as basic information for both you and your child as you will essentially be in control of their account.
How Can a Savings Account Teach My Child Good Savings Habits?
Prioritizing savings early on will only serve your child well as they grow. Opening a savings account early on allows you to add to it for them as they earn money to begin saving. When your child is old enough to understand the account is their own, they will be able to see how the account has grown and begun being a part of depositing to their savings account. When your child begins learning the concept of saving and budgeting, allow them the opportunity to add money to their account. This is a great time to introduce savings goals with them and potentially set rewards such as getting to make a purchase for a set amount or you choosing to match their contributions.
Should My Child Be Using Mobile Banking?
If your child is at the age of using their accounts to make regular purchases, it is a good idea to introduce mobile or online banking as a tool for them to check their financial standing. This is also a good tool to begin and practice budgeting. Giving your child the opportunity to manage and track their spending will allow them to have more at stake and feel more involved in their finances.
Does My Child Need a Debit Card?
If your child is at the age to be able to operate a debit card, it is a great option to practice their saving and spending while tracking everything with their mobile app. If your child chooses to open an account or get a debit card, as a parent you will have control of these and need to be involved in the opening process, as well as set spending limits and such.
What Savings Account Should I Open For My Child?
At Fairfax State Savings Bank, we are happy to help you and your child begin your savings process. Please stop in to discuss options or visit our website to browse our savings account options available to children.
Prioritizing savings over spending is such a valuable lesson, get your child started with their savings account at Fairfax State Savings Bank, today!